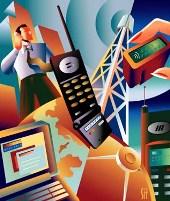 Chinese telecom equipment company Huawei Telecommunications is planning to invest around $500 million (Rs 2,200 crore) in setting up a telecom equipment manufacturing facility.


The company gave an assurance in this regard to a delegation of Tamil Nadu officials, which visited China last week, according to a senior government official.
The delegation was led by Tamil Nadu deputy chief minister M K Stalin.
The state government had earlier said that it was expecting investments to the tune of around Rs  3,000 crore (Rs 30 billion) from China and Korea in the next two years, which would generate around 10,000 direct and indirect jobs.
Speaking to Business Standard on the sidelines of TPM national conference, organised by the Confederation of Indian Industry, state industries secretary Rajeev Ranjan said, "We have met the management (of Huawei) and they confirmed that they propose to invest in the state to set up a telecom equipment manufacturing facility."
Skills training programme
Ranjan said that the state government had taken up an integrated skills development scheme aimed at providing training to over 100,000 people in the next six months.
The government has identified 15 sectors like (mainly sub sectors of manufacturing), leather, automotive and chemical.
"The government has allocated Rs  50 crore for the programme, which will be taken up as a pilot. We will extend our support by giving Rs  6,000 per person," Ranjan said.
The training would be provided through government institutions like power loom and weavers service centres and textiles research associations, and apparel training and design centres.  
The scheme would be implemented mostly through government agencies and the rest through private-public partnership model.
Ranjan said that the state had 456 colleges and 130,000 engineering students were passing out from these colleges every year.
"Whether they are employable is the issue. To fill this gap and to support the industry, we have decided to take up this programme," he added.