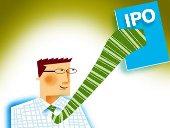 Subscription forms from retail investors kept pouring in well after the official close of Coal India's initial public offer -- the country's largest so far -- forcing lead managers to extend the time limit. It was last extended to 1 am on Friday, seven hours beyond the original deadline.


The last day of the issue saw a scramble among retail investors to participate in the IPO.


The deluge of applications on the closing day saw the retail portion being subscribed 2.32 times (it was 0.8 times on Wednesday) till 10 am on Thursday.


CIL employees, however, missed the bus as their quota saw only 0.1 per cent subscription till 10 pm.


The issue got subscribed 15.28 times, collecting a record over Rs 2,40,000 crore (Rs 2,400 billion).


Officials familiar with the matter said that the high net worth individual category was subscribed 25.4 times. Bankers said the final figures could be even bigger.


The qualified institutional buyer portion, which closed on Thursday, received over Rs 1.82 lakh crore (Rs 1.82 trillion)as the category was subscribed 25 times.


At this level, the collections are way above the Reliance Power public issue of 2008, which saw subscriptions of close to Rs 80,000 crore (Rs 800 billion).


Investment banks said Life Insurance Corporation put in the highest bids of Rs 13,500 crore (Rs 135 billion), followed closely by Bank of America Merrill Lynch at Rs 13,000 crore (Rs 130 billion).


While Citibank put in Rs 9,500 crore (Rs 95 billion), State Bank of India subscribed Rs 7,500 crore (Rs 75 billion).


All other nationalised banks together put in around Rs 10,000 crore (Rs 100 billion).


The Anil Dhirubhai Ambani Group has bid for shares worth around Rs 2,000 crore (Rs 20 billion).


This includes subscriptions from Reliance Life Insurance and Reliance Capital, among other group companies.


According to investment bankers, a few top US-based banks lent around Rs 15,000 crore (rs 150 billion) at 9-11 per cent to Bollywood personalities and cricketers, to subscribe to the issue.


"These banks were lending a minimum of Rs 100 crore (Rs 1 billion) to ultra-high net worth individuals at a minimum rate of 9-10 per cent per annum. In some cases, the rates have even been as high as 13 per cent.


It has been brisk business for them as interest rates in the US, where these banks had borrowed money, is close to zero," said a broker.


Investment bankers were on cloud nine. "For all investors including global investors, this was a 'must buy' stock since it is a fundamentally strong company and has a reasonably large float to qualify it for inclusion in indices.


The timing and pricing have also been right," said Sanjay Sharma, managing director and head of equity capital markets at Deutsche Equities India, one of the six investment bankers who managed the issue.


"It is a very fair pricing and the multiples are comparable to other global peers, including China Shenhua Energy which I think is the closest comparable," he added.
"It is a watershed issue in terms of retail participation with more than 1.5 million applications coming in this category," said V Jayasankar, executive director and head of equity capital markets at Kotak Investment Banking, which was one of the bankers for the issue.


"We are happy with the response from all categories, especially from retail investors," said Disinvestment Secretary Sumit Bose, who is spearheading the government's ambitious stake sale programme in state-run companies.


Excluding the 5 per cent discount given to retail investors and employees on the final issue price, the government will receive more than Rs 15,100 crore (Rs 151 billion) at the upper price band by selling 10 per cent stake in Coal India.


The price band for the Coal India issue was Rs 225-245 a share.


Shares of Coal India are expected to be listed on the bourses on November 4, a day before Diwali.