With the US Department of Commerce finding that $514 million of Chinese aluminium products imported in 2009 were unfairly subsidised, a key Senator has alleged that China continues to manipulate its currency.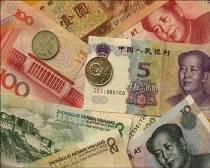 "I am encouraged that the Commerce Department took the first step in standing up for US aluminium workers by recognising that China is unfairly subsidising its aluminium industry.
We can't sit idly by as China breaks every trade rule at the expense of US companies and US jobs," Senator Sherrod Brown said.
"It's clear that China games the system by manipulating its currency. As a result, Chinese products imported into the US are at least 40 per cent cheaper than their true cost. American workers and manufacturers can compete with anyone in the world. But when the Chinese government gives its exporters that kind of advantage, that's not competing. It's cheating," he alleged.
 The Democratic Senator from Ohio expressed his disappointed that the Obama Administration has yet to recognise this fact. "I stand committed to addressing Chinese currency manipulation through legislation if the Administration fails to act," he said.
In March 2010, Senators Brown and Schumer introduced a bipartisan legislation that would amend the Exchange Rates and International Economic Policy Coordination Act of 1988 to clarify the definition of manipulation with respect to currency, reduce the global account surplus requirement necessary for the US to take action (only requires bilateral account surplus), and establish additional reporting guidelines for Treasury to include in their bi-annual reports to Congress.
Earlier this month, Brown led a bipartisan group of senators in writing to the US President Barack Obama calling for stronger action on behalf of US businesses and workers competing against unfair trade practises conducted abroad.
The letter singled out the manipulation of currency by the Chinese government as a measure used to unfairly boost exports.
Brown, who is a Congressionally-appointed member of the President's Export Council, urged Obama to act on the aluminium case and called on the US Department of Commerce and other federal agencies to "use the available trade enforcement authorities provided by Congress to ensure a level playing field for US businesses and the workers upon which they rely."