Housing Development Finance Corporation, India's largest mortgage financier, on Wednesday increased its retail prime lending rate by 50 basis points to 14.25 per cent. This is the first time HDFC is increasing its PLR in two years.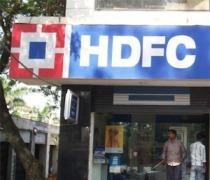 According to a senior HDFC official, 75 per cent of the mortgage financier's lending is done at floating rates.
"Our cost of funds have gone up and we have to maintain spreads and profitability. Our rate hike comes after many banks active in home lending have raised rates. The increase is unlikely to impact the pace of home loan growth," the official said.
For HDFC, the spread on loans over the cost of borrowings for the quarter ended June stood at 2.34 per cent compared to 2.31 per cent for the year ended March 31, the executive added.
Since HDFC  follows a three month reset cycle for its floating rate loans, the change in PLR will impact all the existing customers over the next three month period depending on their date of first disbursement.
Almost all public sector banks have increased their benchmark prime lending rate, which has pushed up interest rates on home loans.
HDFC was locked into a pitched battle with the country's largest lender State Bank of India in home loan rates. While most banks have withdrawn fixed-cum-floating rate schemes, the two lenders have persisted with the teaser rates. SBI's teaser home loan scheme was valid till 31 August, while HDFC's scheme is valid till March 2011.