The Reserve Bank has asked banks to work out a special concessional package for the crisis-ridden aviation sector, in response to which the lenders said they will look into the problems on a case-to-case basis.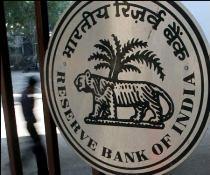 "The RBI has allowed in the case of aviation sector a special concession. Banking industry could on a case-by-case basis, subject to the guidelines and parameters given by RBI, look to see how this industry could be helped by a rescheduling, restructuring...," State Bank of India Chairman O P Bhatt told reporters on the sidelines of a banking conference here.
The RBI had sent a communication to the banks with regard to debt restructuring for airlines in the last week of August.
"We are sensitive to the requirement of the aviation sector and have communicated the same to the banks," RBI Deputy Governor Usha Thorat said.
The Indian airline industry is facing mounting debts due to an economic downturn and resultant excess capacity, which still exists.
However, the industry of late has been showing signs of recovery, which could gather pace if banks restructure their loans.
According to an estimate, the cumulative debt of the airline industry stands at about Rs 60,000 crore (Rs 600 billion).
As of March, 2010, Air India had about Rs 40,000 crore (Rs 400 billion) debt, while Kingfisher had a debt of about Rs 6,000 crore (Rs 60 billion).
While SBI's aggregate exposure to the aviation sector is about Rs 3,000 crore (Rs 30 billion), Bank of India's exposure is Rs 4,000 crore (Rs 40 billion).
"Now the discussion is going on amongst the banks consortium (how to go about on the recast)," Bhatt said.
Bank of India Executive Director M Narendra said, "RBI has given out some guidelines and we are currently studying and discussing those guidelines within the consortium."
Major carriers like Air India and Jet Airways have plans to restructure their debt and have been in talks with banks to get soft loans instead of high-interest ones.
Last month, Civil Aviation Minister Praful Patel had said, "The RBI has to come up with guidelines for the restructuring of debt of the aviation sector... In the case of Air India, it (debt restructuring) is very much active on the government's agenda." The aviation sector is a major infrastructure sector and should be treated that way, he had said.