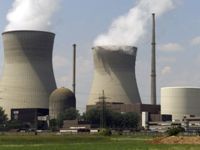 After months of delay, Reliance Industries is finally ready to sign contract to supply natural gas from its eastern offshore KG-D6 fields to Essar Oil's Vadinar refinery in Gujarat.
"They have told us that they will sign the Gas Sale and Purchase Agreement  soon," a top Oil Ministry official said.
RIL has sent a draft GSPA to Essar Oil and the contract may be inked within the next few days.
Spokesperson of the two firms could not be immediately reached for comments.
The government had allocated 0.6 million standard cubic meters per day (mmscmd) of gas from KG-D6 fields to Essar Oil's Vadinar refinery.
RIL, however, refused to sign GSPA saying it did not want to commit gas more than it can produce from the Krishna Godavari basin fields.
KG-D6 fields can sustain production of only 60 mmscmd as against 64 mmscmd of allocation the Government has made to power plants, fertiliser units, refineries and steel plants.
RIL has already signed GSPAs for all of the 60 mmscmd output it can sustain.
It did not want to sign any GSPAs as it did not want to commit and then default on supplies.
The official said RIL was told in no uncertain terms that it would have to abide by the government decision and sign contracts with all the customers it had identified.
The ministry first suggested that RIL make a 'pro-rata' cut in supplies to all existing customers, if the output from KG-D6 cannot support new customers like Vadinar refinery.
But RIL insisted that such a move would be illegal as supplies can be cut to customers only when there was a natural dip in output.
Supplies to existing customers cannot be cut by committing more than what can be produced.
"To break the stalemate, the Empowered Group of Ministers in late July decided that some customers of KG-D6 gas in the Uran region (of Maharashtra) would be shifted to other sources to vacate gas for already committed customers," he said.
Therefore, Rashtriya Chemicals and Fertilizers, which draws some 2.1 mmscmd from KG-D6, was to be moved to state-run Oil and Natural Gas Corporation's western offshore C-Series fields.
He, however, could not say why Vadinar refinery could not be supplied the C-Series gas and a core sector customer was shifted from the cheapest gas source in the country.
KG-D6 gas is priced at $4.205 per million British thermal unit (mmBtu) while C-Series gas is sold at $5.25 per mmBtu.
Of the current production from KG-D6, about 14 mmscmd is sold to fertiliser plants, 28 mmscmd to power plants and 10 mmscmd to petrochemical plants and refineries.
The remaining seven mmscmd of gas was consumed by other sectors such as sponge iron plants, LPG, city gas distribution and the East-West pipeline transporting KG-D6 gas.
The delivered price of KG-D6 gas in the Trombay region is $6.52 per mmBtu ($4.205 per mmBtu plus $0.135 for marketing margin, $0.87 towards central sales tax of 2 per cent, $1.45 for transportation through East-West pipeline and $0.64 per mmBtu tariff of GAIL's pipeline).
On the other hand, the ONGC gas would cost RCF $6.76 per mmBtu ($5.25 plus $0.12 for marketing margin, $0.64 in transportation tariff through GAIL pipeline and $0.75 per mmBtu in local sales tax of 12.5 per cent).
On July 15, RIL wrote to Petroleum Minister Murli Deora saying it had not signed contracts to supply KG-D6 gas with customers like Essar, as they were not ready to receive gas when available and so allocation made to them had lapsed.
The Gas Utilisation Policy, as framed by EGoM, provides for no reservation of gas, and users who said they will be able to take gas before end of 2009-10 fiscal, were allocated gas.
However, not all those who were allocated gas were in a position to take gas by the appointed date.
". . .all allocations that have not been signed on account of the customers not being ready to receive gas when available or lacking in the necessary pipeline connectivity cannot claim to have any quantity reserved for them," it wrote in the letter, a copy of which was also marked to Finance Minister Pranab Mukherjee.
Against the availability of 60 mmscmd gas, the Oil Ministry has allocated about 64 mmscmd and wanted RIL to sign GSPAs with all those who have been allocated gas.
"If RIL were to sign firm GSPAs for volumes beyond 60 mmscmd it would be committing to supply gas volumes far beyond what it can currently produce from the field. RIL cannot impose pro-rata cuts on customers already allocated gas on firm basis by EGoM in order to sign additional GSPAs," the company wrote.
"Our position remains that as a responsible producer we cannot sign firm GSPAs beyond available quantities of gas."