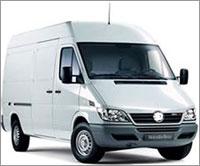 Reserve Bank of India Deputy Governor K C Chakrabarty has said that there is plan to cover all the villages through mobile banks by 2015.
Every villager would be financially included in the next 5 years, Chakrabarty said on Sunday.
Mobile bank is a facility under which vehicle authorised by a particular bank with officials reaches a particular village on specified time.
The vehicle with bank official or authorised person provides limited services like deposit or withdrawal to villagers.
RBI has prepared a road map to open a bank branch in the villages where there is appropriate space, he said. It has been decided that all the areas having a population strength of 2000 should get access to banking facility, he said.
In his Budget speech this year, the Finance Minister Pranab Mukherjee had spoken of the decision to provide appropriate banking facilities to habitations having population in excess of 2,000 by March 2012.
Speaking about circulation of fake currency, Chakrabarty said, it is an issue related to security and police is being trained to deal with this.
All the banks have been informed about the security features of Rs 500 notes, he said.