General Electric plans to set up a new manufacturing plant at a potential investment of up to $50 million in India, where it also intends to hire 3,000 people for its technology centre here, senior company officials said on Thursday.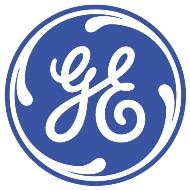 The President and CEO of GE India, John L Flannery, said the company expects to finalise the location by the end of this year and start construction next year, adding that several of its businesses in India would share this proposed facility.
"... Between $10 million and $50 million," he told reporters when asked about the investment for the plant, which is planned to manufacture products from across its businesses.
The Vice-President and Managing Director of the GE India Technology Centre, Sanjay M Correa, said GE also is keen to hire 3,000 people for its India Technology Centre, which currently has a 5,000-strong workforce, in the next three years.
The 1.1 million square feet centre here, GE's first and largest integrated multidisciplinary research and product development centre outside the US, elebrated its tenth anniversary on Thursday.
This centre, for which the company has invested $175 million, has so far filed more than 1,000 patents, out of which more than 140 have been granted.
Correa said the technology centre here is working on key technologies that will help roll-out products in areas such as healthcare and energy, such as generators using bio-mass, high-density batteries, hybrid locomotives and thin-film solar and digital pathology, in the coming months.
Flannery said that GE, a leading infrastructure, healthcare and financial services company, will foray into the nuclear power business in India as the market develops in the country.
GE India, which employs 12,000 people across India, earned $1.6 billion in 2009, comprising local sales, exports and joint venture revenues. GE Global Research Senior Vice-President and Director Mark M Little said the company plans to open a technology centre in Brazil.