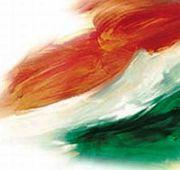 Though India still has to travel a long distance to eradicate poverty, it is pursuing 'inclusive growth' schemes which have been designed to ensure that all sections of society benefit from them, External Affairs Minister S M Krishna has said.


"We need to, however, be cognisant that the largest concentration of poor in the world continues to remain in India and South Asia," Krishna said at the closing session of the three-day Millennium Development Goals summit in United Nations on Wednesday.


Though India still has to travel 'a long distance to put poverty behind us,' the country should not be 'underestimated', he said.


Krishna asserted that New Delhi is pursuing schemes of 'inclusive growth' so that the fruits of growth reach everyone.


"This, indeed, is the main objective of India's ambitious socio-economic development programmes," he said.


The summit was convened to assess where the world stands in terms of achieving the eight social and economic targets by 2015.


These MDGs include eradication of extreme poverty and hunger, achieving universal primary education, promoting gender equality, reducing child mortality, improving maternal health, combating HIV/AIDS and ensuring environmental sustainability.


On the issue of climate change and rain-fed agriculture, Krishna described how changing weather patterns have aggravated the situation in traditionally drought and flood- prone regions in the country.


"Our national action plan on climate change will increase the share of clean and renewable energy in our energy mix, increase energy efficiency across the economy and expand our forest cover," the minister said.


Urging the international community to act quickly, Krishna recalled Mahatma Gandhi's words: "A small body of determined spirits fired by an unquenchable faith in their mission can alter the course of history."


On the issue of women and children's health, the minister acknowledged that India faced 'enormous challenges' in this area and said the government's National Rural Health Mission was aimed at providing health care in the rural areas, which is accessible, affordable, accountable, effective and reliable.