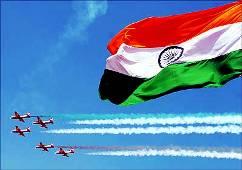 Logistics and transportation bottlenecks are impacting the country's economic growth by about two per cent, industry body Assocham said on Friday.


"Currently the ports, shipping and maritime logistics are highly fragmented and affecting the growth to the extent of 2 per cent of the gross domestic product on account of logistics and transportation bottlenecks," it said.


About 90 per cent of export-import cargo of the country, including strategic shipments, is carried by foreign flag vessels, Assocham president Swati Piramal said.


"This puts the country in a precarious situation, as bulk of our essential supplies like oil is carried on foreign flag vessels.


This is a vulnerable position, as there exists scope for leaving India's strategic supplies at the risk of an abrupt stoppage in case of any eventuality," she added.


It also said that the 'complicated, lengthy and cumbersome' customs procedures are resulting in higher transaction costs.


The chamber has asked the government for the formulation of a comprehensive policy for the development of the transportation and logistics sector.