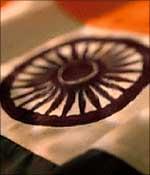 Anirudh Singh Bhati, a 24-year-old law graduate from Ahmedabad, who started editing pages on Wikipedia in 2006 as a hobby, had little idea that he will be one of the executive council members of Wikimedia Foundation's India Chapter.


Wikimedia Foundation, a non-profit organisation dedicated to bringing free content to the world, is setting up an office outside the US for the first time as part of its five-year strategy focused on Global South. Wikimedia is also increasing its focus on Brazil, and other regions of Africa and Asia.


"India is a very important part of the strategy. The big reason why I am here is to help set up the community work in India. Besides, with growing internet population we want to increase our penetration here," said Barry Newstead, the chief global development officer of Wikimedia Foundation.


Newstead is in India for a week to meet volunteers, giving a final touch to the India Chapter and announce the appointment of an India national programme director.


At present, India has 1,000 to 1,500 volunteer editors for Wikipedia. Bhati, an administrator who started by publishing a page on his university -- Gujarat National Law University -- went on to edit a page on Gujarat Chief Minister Narendra Modi.


He has to his credit 13,500 edits and is among the top 500 editors on Wikipedia, globally. He is also one of the seven-member executive council of the recently formed Wikimedia Foundation's India Chapter. Bhati is gearing up to increase the volunteer editor base in India.


"I want to keep doing what I have been doing at Wikimedia, while I pursue a career in law. Of course, now as a member of the executive team, I will have to travel a lot and speak to the student community on Wikimedia," said Bhati.


He is in touch with 40-50 volunteer editors on Wikipedia.


For Newstead India is going to be an important experimental ground for tapping the mobile and offline segment.


As he puts it: "In India we get the entire spectrum. It is highly connected in terms of mobile connection and the innovation happening here and there is a section which is not connected at all."


In the mobile segment, Newstead is hoping to make Wikipedia accessible even on feature phones (low-end mobile phones).


At present, Wikipedia is available on smartphones, "Besides we want the ability to edit on the mobile handsets," he added.


In a country with over 1.2 billion people and over 30 regional languages, content in local language is very negligible on Wikipedia. Articles in Hindi lead with 59,000 edits. Followed by Telugu (45,833), Marathi (31,526), and Bengali (21,577).


Wikimedia's India office will have about three to five people. But the role of these members will be to increase awareness about Wikipedia in India and encourage people to learn to edit and be more active.


"They will also conduct research to help us understand the areas that we need to focus on and languages that we need to work on. The India chapter will also increase the volunteer editor base in the country," he added.


Wikimedia's online projects are the only sites that have no advertisement.
" We are proud of the fact that we are one site on the internet that does not have advertisements and we have been able to sustain it. We have a base of volunteers that have helped in sustaining it," said Newstead.