Asian Development Bank on Tuesday raised India's growth forecast for the current fiscal to 8.5 per cent from 8.2 per cent but expressed concern over persistent high inflation and rising value of rupee which could undermine future economic expansion.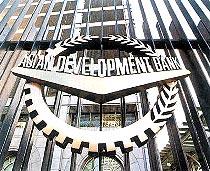 "Growth is being supported by robust investment,increased capital inflows, and stronger industrial output, buoyed by rising consumer demand," said ADB Outlook Update.
Multilateral lending agency had projected a growth rate of 8.2 per cent for 2010-11 in April. For the next financial year (2011-12), ADB has retained its earlier projection of 8.7 per cent.
ADB's growth projection for current fiscal is the same as had been forecast by the Finance Ministry, the Reserve Bank of India and the Prime Minister's Economic Advisory Council.
The multilateral lending agency, however, expects the average inflation to be 7.5 per cent during the current fiscal as against its earlier projection of 5.5 per cent. "High food prices (will) remain a near-term concern", it added.
The rate of price rise, according to ADB, is likely to be at the same level during the next fiscal.
The inflation, according to the new Wholesale Price Index with base year 2004-05 was 8.5 per cent in August and food inflation was 15.10 per cent for week ended September 4. ADB also warned that the raising value of rupee does not augur well for the Indian economy in the coming years.
Rupee appreciated more than 11 per cent in real terms between August 2009 and August 2010, it added, "poses an additional challenge for policy makers as they seek to maintain high growth while winding back the monetary and fiscal stimulus measures used to help the economy recover from the global economic crisis".
High inflation and rupee's sharp appreciation, it added, could erode India's export competitiveness and its plans to further expand economic growth to 9-10 per cent in coming years.
Pointing out that RBI was projecting overall inflation to moderate to 6 per cent by March-end, the report said, "if price pressures do not abate as expected, the central bank will be hard pressed to intervene in the foreign exchange market to dampen rupee appreciation."
A well-grounded and robust recovery for India, ADB Chief Economist Jong-Wha Lee suggested, would depend "on the ability of the various policymakers to coordinate effectively amongst themselves to achieve macroeconomic stability, and striking a right balance amongst growth, inflation and competitiveness objectives."