Coach factory in Singur soon; Mamata to return 400 acres
Last updated on: December 10, 2009 20:10 IST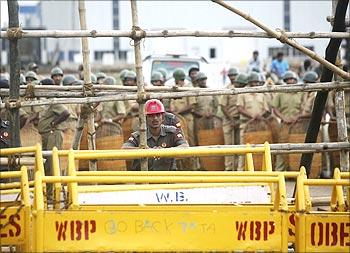 At last, rays of hope have started shining on the Tata Motors' Nano plant land, which has been lying unutilised since the Tatas decided to shift their small-car factory from there on October 3, 2008. Tata Motors' decision followed relentless opposition by Trinamool Congress and its allies against the company's alleged 'illegal' acquisition of farm lands.
In a political masterstroke, Union Railway Minister and Trinamool Congress chief Mamata Banerjee sent her consent to take over the entire 997-acre plot leased to the Tatas in Singur on December 9.
According to railway ministry insiders, the board chairman S S Khurana conveyed this message to the Left Front government on Wednesday. To top it all, the Railways has also promised to return 400 acres to those farmers who were unwilling to give their land for the Nano factory.
This move by the railway ministry thwarts the ruling Left Front's attempt to lob the difficult Singur ball in Banerjee's court to create hurdles in her path prior to the West Bengal Assembly polls due in 2011.
Coach factory in Singur soon; Mamata to return 400 acres
Last updated on: December 10, 2009 20:10 IST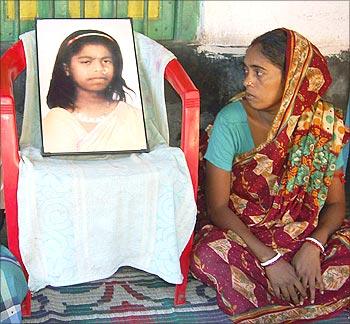 State government confirms receipt of letter
West Bengal chief secretary Asok Mohan Chakrabarti confirmed on December 10 that the state government has obtained an official reply from the Railways.
The West Bengal government recently gave its consent to Union Railway Minister Mamata Banerjee's proposal for setting up a railway coach factory at the abandoned site of Tata Motors in Singur.
"On behalf of the state government, I had written to the Railway Board chairman on December 9 giving consent to the railway minister's proposal," Chakraborty told reporters at the state secretariat on December 8.
The chief secretary said he had also sought details of the project from the Railway Board chairman.
The state government's response came close on the heels of Banerjee's statement that the Railways was ready to set up a coach factory in Singur jointly with the state government or under a public-private partnership model.
Coach factory in Singur soon; Mamata to return 400 acres
Last updated on: December 10, 2009 20:10 IST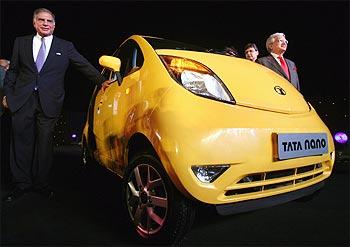 BHEL project a non-starter
The state government had earlier proposed to construct a mega power plant in Singur with Bharat Heavy Electricals Ltd, but BHEL had expressed its inability for the same.
Though the Singur site was with the Tatas, its group chairman Ratan Tata had earlier said he did not want to sit on the land and could give it back if the company was compensated for the investment it had made.
When talks were on for putting up a power plant last month, West Bengal Industry Minister Nirupam Sen had stated, "I don't think there will be any problem to get back the land from the Tata Motors Ltd."
Coach factory in Singur soon; Mamata to return 400 acres
Last updated on: December 10, 2009 20:10 IST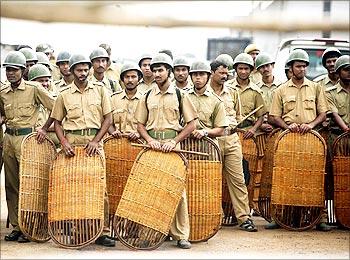 Speculation about Singur
Ever since the Tatas shifted the Nano factory out of Singur to Sanand in Gujarat, there was buzz about the site housing some other car factory.
It was heard that Singur would be home to another small car, one that is likely to cost between Rs 150,000 and Rs 200,000.
Left Front sources had stated that the West Bengal government was likely to offer the disputed 'Nano land' to another car manufacturer.
Former West Bengal sports minister, late Subhash Chakraborty, too had hinted that Singur would soon become home to 'another car company'.
According to sources, representatives of China's First Automobile Works and Ural India (an Indo-Russian venture) had met West Bengal chief minister Buddhadeb Bhattacharjee middle of this year and had expressed their desire to set up an automobile manufacturing plant in the state.
The car company, according to sources, had asked for only 600 acres for its factory.
Coach factory in Singur soon; Mamata to return 400 acres
Last updated on: December 10, 2009 20:10 IST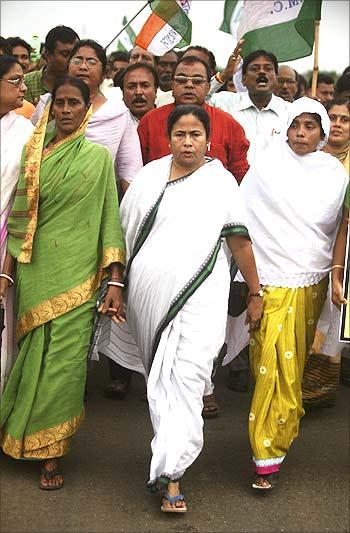 Nano factory: A few glimpses from the past
Ratan Tata, chairman of the Tata group, confirmed on October 3, 2008 that there will be no Nano from Singur as the company has decided to pull out of West Bengal.
On May 18, 2006, Tatas had selected West Bengal for the Rs 1-lakh-car plant. But the proposed project soon ran into rough weather with Trinamool Congress chief Mamata Banerjee deciding to sit on dharna outside block development officer's office at Singur to protest land acquisition drive. She also called for rail and road blockade.
Many protest marchs and bandhs later, Banerjee called off indefinite hunger-strike after 25 days following appeals from Prime Minister Manmohan Singh.
On December 18, 2006, Tapasi Malik, daughter of Monoronjan Malik, a sharecropper,  was allegedly gangraped and burnt alive. On seeing the firem the  villagers tried tointervene but was allegedly baton-charged by police. This incident complicated the Singur issue further with both Communist Party of India-Marxist and Trinamool Congress trading charges of 'calculative foul play'.
However, on January 14, 2007, land puja was offered at the Nano project site. On February 5, police, mob clashed at Singur.
However, an undeterred Left Front government signed a 90-year agreement with Tata Motors for 'Nano' plant.
On March 11 2007, a farmer Haradhan Bag commits suicide at Singur and mob attacked Tata Motors' factory fencing.
Coach factory in Singur soon; Mamata to return 400 acres
Last updated on: December 10, 2009 20:10 IST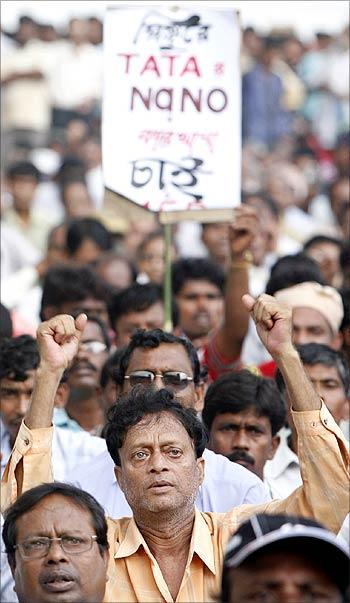 The stalemate continued. . .
On November 12, 2007, central forces were deployed at Singur after fresh protests.
In the meantime, Trinamool Congress chief had intensified her demand that 400 acres of the tolal Singur factory area should be returned to farmers.
On August 20, 2008, talks between state govt and Trinamool Congress failed and on August 22, Ratan Tata threatened to move the Nano project out of West Bengal if violence continued at Singur.
From August 24, 2008, Mamata Banerjee began indefinite dharna at Singur demanding return of land.
On September 3, 2008, Tatas suspended work at Singur plant because of assault and intimidation by agitators, threatened to relocate plant elsewhere.
West Bengal Governor Gopalkrishna Gandhi's intervention to resolve the issue failed following which Ratan Tata formally announced on October 3, 2008 that there would be no Nano from Singur.