It's raining cars this June
June 9, 2009 13:33 IST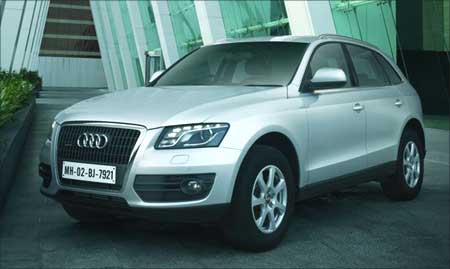 After the launch of Audi's crossover utility vehicle Q5, June will see two more heavyweight car launches within days of each other, making this month the one with the most number of launches in the last nine months.
The launches indicate that the automotive industry is slowly coming out of the downturn, with most companies registering positive sales figures in May.
Auto majors like Maruti Suzuki India and Hero Honda posted 10.4 and 22.5 per cent growth in domestic sales last month respectively.
Text: Sohini Das
Powered by

It's raining cars this June
June 9, 2009 13:33 IST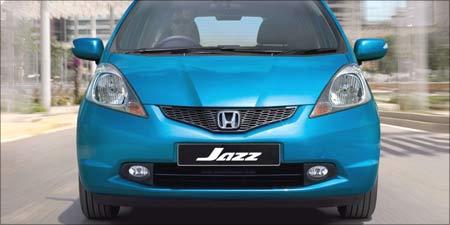 Upbeat from positive market conditions, car makers have lined up a series of launches during the second half of the year.
Honda Siel Cars India will launch its popular compact car Jazz on June 10 and Fiat India bringing in its premium compact car Grande Punto into the Indian market just seven days later on June 17.
"We are upbeat that the Grande Punto will create ripples in the B+ segment, which is growing at a 4 per cent right now," Fiat India Automobiles Pvt Ltd's President and CEO Rajeev Kapoor said.
He added that the company was looking at a 14-15 per cent market share in the segment, which is dominated by Maruti.
Powered by

It's raining cars this June
June 9, 2009 13:33 IST
The supermini from the Fiat stable helped the Italian car major to perform against the downturn in Europe.
The company achieved a 5 per cent rise in sales, together with increasing its market share to 10 per cent last fiscal when the European market actually contracted by 11.6 per cent. But the car's fortunes in India will depend heavily on its pricing strategy.
"We have an almost 85 per cent localisation in the Grande Punto and this will help us to have a competitive pricing," Kapoor said.
Powered by

It's raining cars this June
June 9, 2009 13:33 IST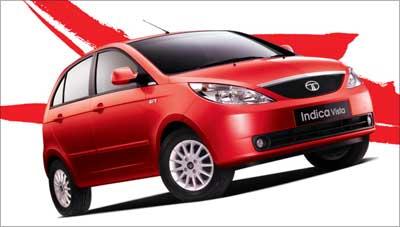 Sources close to development indicated that the Grande Punto could be priced at an edge above the Tata Indica Vista so that there was no cannibalisation amongst the two cars. Fiat India will sell the car through the 100-odd Tata-Fiat dealerships across the country.
The Honda Jazz, on the other hand, is likely to be priced higher.
"The Jazz is made on the City platform and that definitely defines the cost structure, if not the price. Moreover, we have decided to provide all amenities like airbags, anti-braking system and a powerful 1.2-litre iVTEC engine in the Jazz," Honda Siel Cars India's Vice-President (marketing) Jnaneswar Sen said.
Powered by