World's rich expect to get richer in 2010
Last updated on: September 23, 2009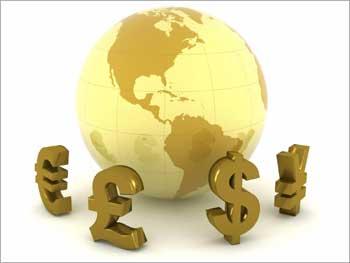 With recovery in the global financial markets in sight, nearly 78 per cent of the world's wealthy population expects to grow their personal wealth over the next one year, a survey said on Wednesday.
The survey, conducted among 1,500 investors across the globe, found that the participants expect their average wealth to grow four times to an average $8 million from $2 million currently.
The study was prepared by Scorpio Partnership and Standard Chartered Private Bank in May and June 2009 and comprised people, with at least $2-million, from all walks of life, including corporate executives, business owners and academics.
Those in Continental Europe, Asia and Indian sub-continent have the highest wealth targets and plans to enhance their wealth from the current level by 6, 4.3 and 4.1 times respectively, the report said.
Participants from Indian sub-continent expect their average wealth to grow to $9.07 million in 2010.
World's rich expect to get richer in 2010
Last updated on: September 23, 2009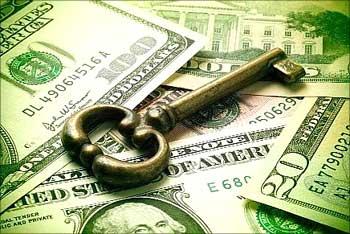 Nearly 80 per cent of the future wealthy in Asia said listed investments are likely to be a major source of their wealth as against 72 per cent in North America and 54 per cent in UK.
Despite the crisis, 41 per cent of the respondents in the survey said they have made money through the crisis and 25 per cent said that their wealth levels stayed the same.
Around 96 per cent of the survey respondents pointed out salary as the most important source of their wealth, followed by listed investments.
However, those in the United Kingdom and the Indian sub-continent cited entrepreneurship as the likely major source of future wealth in the period ahead.
And when it comes to the American dream, 23 per cent of those in the Indian sub-continent and 22 per cent of those in Asia said they wanted to be remembered for making money, versus just 6 per cent in North America.
In fact, North Americans were far more likely to want to be remembered for being a good person with 61 per cent citing this worthy life goal.
As a group, the future wealthy are also successfully balancing family life with their careers. Almost three quarters are putting as much, if not more, energy into their family life than their career and they find this effort far more rewarding.
Furthermore, almost half of the future wealthy are in double income partnerships where wealth creation is a joint effort.
World's rich expect their wealth to grow in 2010
Last updated on: September 23, 2009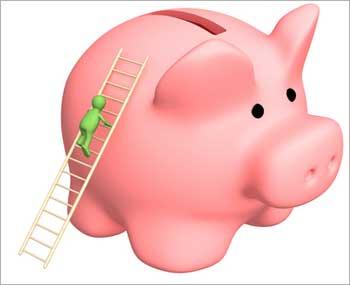 The future wealthy community is keen to achieve its goal while they are young enough to enjoy it. Over half expect to achieve their ambition within a 10-year timeframe.
The youngest are the most ambitious, with wealth targets around five times their current wealth level.
For those between 45-59 years old, the target falls to 2.5 times current wealth level.
Almost 50 per cent of the world's future wealthy would rely on a family member as the person most likely to help achieve their financial goals.
Exactly half the future wealthy seek advice or rely on others when it comes to making financial decisions.
There is also almost a 50:50 split when asked how much time they are willing to spend on their finances. Almost half spend as little time as possible on financial decisions.
Interestingly, regardless of where the future wealthy live, most have a target of around $8 million in mind. This makes those in Continental Europe the most ambitious. With an average current wealth level of $1.25 million, they aspire to total wealth on average of $7.4 million - roughly six times what they are worth today.
Those in Central and Eastern Europe are the least ambitious, but then again, those who took part were the richest to start with. On average the future wealthy in this region were worth $3.4 million.
World's rich expect to get richer in 2010
Last updated on: September 23, 2009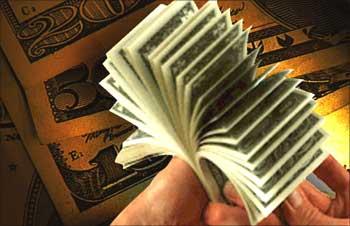 The study shortlisted four personalities of wealth:
Quietly confident (42 per cent): Innovators with a desire to change businesses. They have a strong interest in personal and career development. They spend time on investment decisions and turn to investment professionals for help. Their spending choices include their children's education and charitable giving.
Family activists (27 per cent): More likely to be women, their goal in life is to secure a future for their family. They have little interest in financial matters and are unlikely to use financial advisers. Spending is family oriented, such as holidays, private education and second homes.
Headliners (21 per cent): Often business owners, they focus on making money, often at the expense of family and fun. Their major goals are to make money and to be a leader in their chosen field. They spend on things that promote their status, but given the choice they would prefer a more leisurely lifestyle.
Life surfers (10 per cent): The least ambitious of the future wealthy, but the most fun. For life surfers, money is important because it facilitates leisure, but also financial security. They spend on entertainment, but also clothes, jewellery and home improvements.
World's rich expect to get richer in 2010
Last updated on: September 23, 2009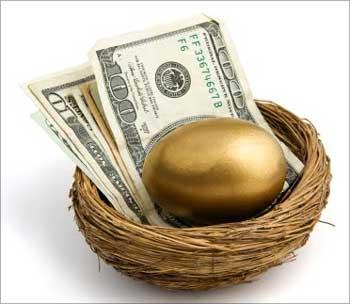 In fact, it seems that if anything, the current financial crisis has only brought home to the future wealthy the importance of putting their eggs, or perhaps in this case their golden geese, in different baskets.
Indeed, one of the most interesting characteristics of the future wealthy is the extent to which they rely on different sources to generate money.
Naturally, the day job matters most for professionals, corporate executives and business owners. But sources as diverse as venture capital, property rental and inheritance feature strongly for at least one third of the future wealthy. And, almost half are in double income partnerships where wealth creation is a dual effort.
Even lottery and gambling gains account for a significant proportion of wealth for almost one in every 15 of the future wealthy.
World's rich expect to get richer in 2010
Last updated on: September 23, 2009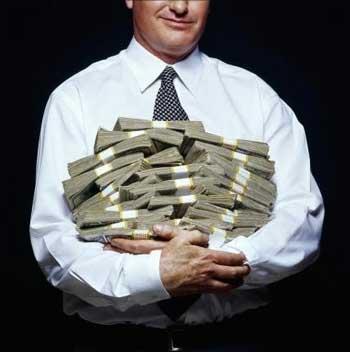 It also seems the spectre of recession has failed to dampen the enthusiasm of high flying entrepreneurs. Among the future wealthy, 18 per cent identified themselves as business owners and 13 per cent expect their business to be a major source of capital in the future.
Interestingly, the British appear to be among the most bullish in the world that the enterprise economy is alive and kicking: 24 per cent indicated that they expect the sale of a current or future business venture will be an important source of wealth.
This suggests that the British regard the current crisis as more of a blip, than the gateway to a new world order. It also hints that a significant number of high flying British professionals are planning to strike out on their own one day.
Of note, British bullishness was rivalled by the future wealthy in the Indian Sub-continent, where 20 per cent were banking on future entrepreneurial success.
It is hard to know if more of the future wealthy were contemplating an entrepreneurial career pre-crisis.
However, the fact that in North America - spiritual home of the free market - only 10 per cent of the future wealthy have the sale of a business venture written into their wealth plan, suggests that attitudes to the risks involved in business ownership may well have changed.
© Copyright 2021 PTI. All rights reserved. Republication or redistribution of PTI content, including by framing or similar means, is expressly prohibited without the prior written consent.