US visa fee hike to cost Indian firms $200 mn more a year
Last updated on: August 10, 2010 21:02 IST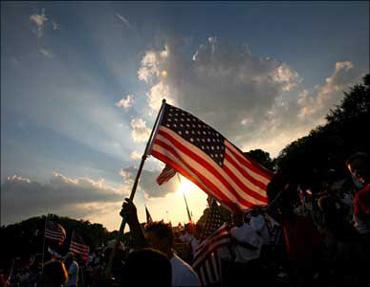 Terming an American proposal to increase visa fees as discriminatory, Commerce and Industry Minister Anand Sharma on Tuesday said the increase would cost Indian firms $200 million extra a year and make them less competitive.
"The Bill will have an (estimated) additional cost implication of over $200 million annually and an adverse impact on the competitiveness and commercial interests of Indian companies....," Sharma said in a letter to US Trade Representative Ron Kirk.
The US Senate on August 5 had approved a substantial increase in application fees for H1 B and L visas, the most sought after Indian IT professionals.
The hike is proposed to fund a $600 million emergency package to improve security along the porous Mexican border.
Click NEXT to read on . . .
US visa fee hike to cost Indian firms $200 mn more a year
Last updated on: August 10, 2010 21:02 IST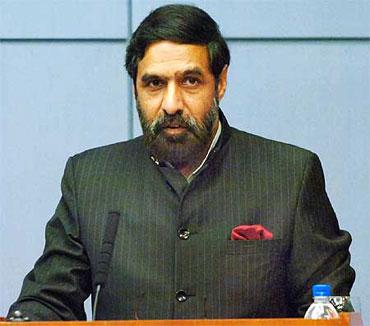 The Senate measure increases the visa fee to $2,000 per application on those companies that have less than 50 per cent of their employees as American citizens.
In his letter, Sharma conveyed the concerns of the Indian software industry that the increase in US visa fee would adversely impact companies of Indian origin, which account for about 12 per cent of the total number of visas issued by the US.
Sharma said though the need of the US government to strengthen their border security is understandable, "it is inexplicable to our companies to bear the cost of such a highly discriminatory law".
While the US companies use H-1B and L visas in larger numbers, they will not be liable for the increased fees but Indian companies will be affected as they are likely to have more than 50 per cent of the their employees on these visas.
Click NEXT to read on . . .
US visa fee hike to cost Indian firms $200 mn more a year
Last updated on: August 10, 2010 21:02 IST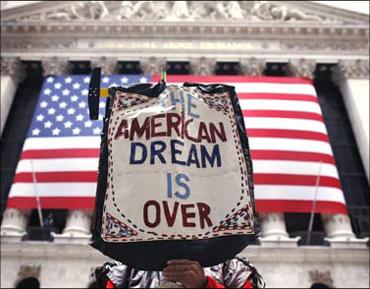 Sharma further said that the Indian software industry is already deeply burdened in the absence of a Totalisation Agreement, requiring them to pay more than $1 billion every year to the US government in the form of social security, with no benefit or prospect of refund.
The proposed massive increase in visa application fee would primarily affect the top Indian IT companies, who rely majorly on these categories of visas to continue with their work in the US.
Software giant Infosys had said on Monday that the hike US visa fees is discriminatory and did not help create an open competitive market.
© Copyright 2023 PTI. All rights reserved. Republication or redistribution of PTI content, including by framing or similar means, is expressly prohibited without the prior written consent.