Pesky calls/SMSes? Here's what the aam aadmi says
Last updated on: August 11, 2010 16:52 IST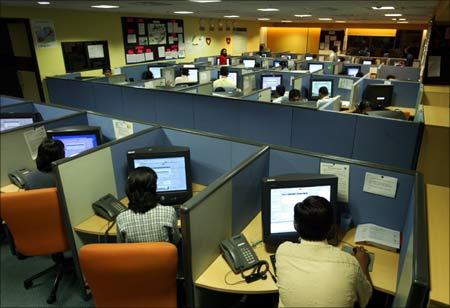 Irritated with unsolicited calls and SMSes on your mobile phone? Well, you are not alone. Even Finance Minister Pranab Mukherjee recently said he gets at least five unwanted calls everyday!
Demanding a ban on such blatant intrusion into people's privacy, Bharatiya Janata Party leader Venkaiah Naidu said that these calls are a big nuisance as he receives 30 to 40 unwanted calls and SMSes a day.
Many Members of Parliament have complained that unsolicited calls and SMSes have become a regular feature on their phones and sought a ban on such calls.
Since politicians are at the receiving end, a solution to this menace may be possible. The common man's cry on such matters is normally drowned out under the weight that moneybags and colluding politicians throw around.
Taking cognisance of the matter, Union Minister for Telecommunications A Raja has now directed telecom operators to work on a solution to stop such intrusive calls.
The 'Do Not Call' registry system which stops any one from making a telemarketing call to you if you have registered for it has been an obvious failure as telecom firms and telemarketers have found a way out by sending you SMSes instead.
But with such SMSes flooding people's mobile phones (since the cost for sending such messages is pitiably low), the government is now toying with the idea of a 'Do Call' registry, where people can register only if they want to receive any such calls. A 'Do Call' registry would mean a ban on calls as no one would register to receive such calls.
Here's what people from different walks of life that Rediff.com spoke to had to say on unsolicited calls and SMSes:
Click NEXT to read on...
Pesky calls/SMSes? Here's what the aam aadmi says
Last updated on: August 11, 2010 16:52 IST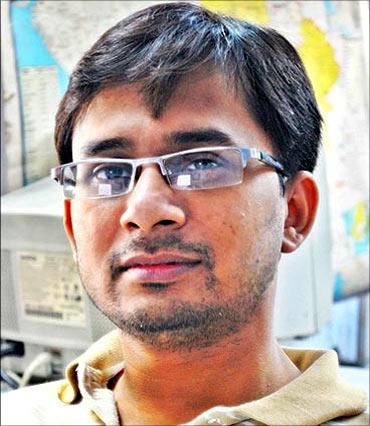 Nitin MauryaSenior Fellow, National Innovation Foundation

I do get some unwanted calls/SMSes but their number has reduced considerably after I registered in the National 'Do Not Call' Registry. I think inclusion in the registry does work although it may not be a foolproof way to stop all unsolicited calls/SMSes.
Well, considering the point of the telemarketers, there is a sympathetic side to it. It is their job and they have been given a target to call a fixed number of people every day. If they don't do it, how do they earn their livelihood?
If the receiver's point of view is considered, then most of these calls may be labelled as disturbing. I do not think these should be banned altogether as sometimes such calls do inform about certain good schemes that one may not be aware of.
And if this business needs to be closed at all, possible relocation (in terms of sectoral shift) for all the people employed in this industry needs to be thought of beforehand.
The government is mooting the idea of a 'Do Call' registry, the details of which are being worked out. I believe, each consumer may be requested to disclose a time period (daily/weekly), during which he would not mind receiving such calls/SMSes. The telemarketers may call/SMS during that period only.
Also people's interest may be sought for the type of calls one wouldn't mind receiving: for example, some one may not be interested in receiving calls about personal loans but may be interested in insurance ones.
One important point that the telemarketing agencies should consider is to train their callers well. At times, some are irritatingly persistent and get on the nerves of the receiver. Many times, they are not well informed also.
Click NEXT to read on...
Pesky calls? Here's what the aam aadmi says
Last updated on: August 11, 2010 16:52 IST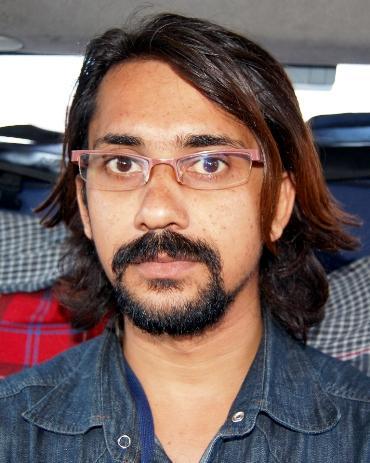 Raja Chatterjee
Journalist
These pesky calls are extremely irritating. I get at least 5-6 calls a day. Suppose you are busy doing something important, some telemarketing guy will SMS or call you without fail.
At times, I do feel sorry for the person on the other end but it's not possible to always keep one's cool under pressure.
Receiving pesky calls is all the more irritating when one is on leave or is resting.
The much hyped 'Do Not Call' registry is defunct or so I hear from my colleagues and friends. They did register their number there but even then unwanted calls keep coming.
The other day our honourable Finance Minister Pranab Mukherjee received a loan enquiry over phone and there was so much hue and cry. We are ordinary citizens and should not expect such attention.
However, it's high time the telecom companies did something to address the issue.
If some corporates want their trainees to perfect the skills of communication, they should impart trainings internally instead of bothering us with useless phone calls. We, the common people of India, refuse to be the guinea pigs.
Click NEXT to read on...
Pesky calls? Here's what the aam aadmi says
Last updated on: August 11, 2010 16:52 IST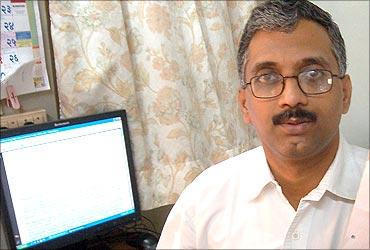 Milind Mulay
Businessman
I get 3-4 calls everyday. It is very disturbing as they call to inform us about things we are not at all interested in knowing. Even if I say I am not interested, they will call up again or continue to speak and ask irritating questions.
They start by saying we will get some freebies and act as if they are helping me by giving me some information. Then they cunningly switch the topic to try to sell what they want to. When I complained to the operator, they said it must be because the list is not updated since 15 days when I had signed for the 'Do Not Call' registry a year ago.
We are taken for granted by these telemarketers. A better plan may be the 'Do Call' registry where people can sign up if they want information on any specific matter.
I also get many SMSes, which I delete even without reading. The whole process is so useless. It does not help the telemarketers or us. When we have registered saying we do not want any such calls, the companies must respect our decision.
Click NEXT to read on...
Pesky calls? Here's what the aam aadmi says
Last updated on: August 11, 2010 16:52 IST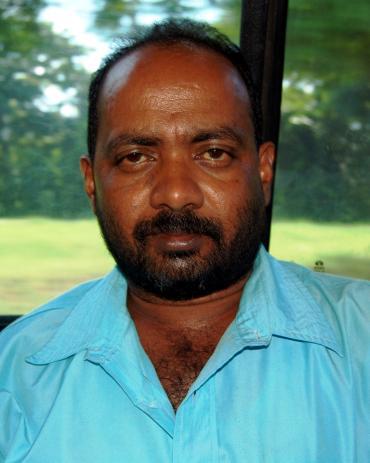 Prabhakar Das
Freelance photographer
Since I am a freelancer and have no fixed salary, I have to work extra hard to earn my living. However, thanks to these irritating calls, I cannot finish my job without interruption.
'Do you need personal loans, sir? Would you be interested in buying a two-wheeler?' Questions like these just are intolerable, especially when they are wholly unsolicited.
Why don't companies indulging in telemarketing understand that by making such calls, rather than gaining clients, they actually lose business.
Also, what is mystifying to me is that no matter how many times you change your mobile number, some telecaller will somehow get a hold on it and will disturb you at odd hours or when you are upto your neck in work.
It's a crazy situation. There is a fancy 'Do Not Call registry' but half the time it doesn't work or so I hear.
I appeal to India's telecom department to take some urgent steps without further delay. We have enough stress to deal with at the moment and we can surely do without this nuisance called 'bogus phone calls'.
Click NEXT to read on...
Pesky calls? Here's what the aam aadmi says
Last updated on: August 11, 2010 16:52 IST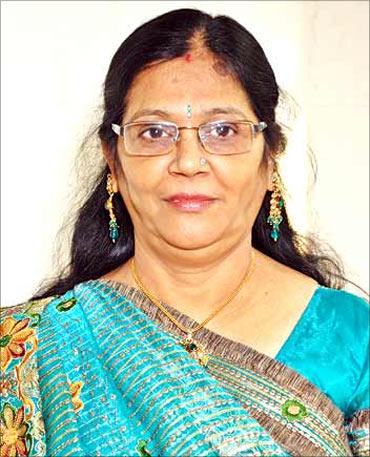 Harsha Shah
Homemaker


I get many calls everyday offering me loans, credit cards, tour packages, etc. If I want to buy something, I will approach the right people, why should I listen to these telemarketers?
I sometimes lose my temper although I know they are just doing their job. These calls should be completely banned. I have not registered in the 'Do Not Call' registry as I have heard that people who have registered are also getting calls.
They also send hundreds of SMSes every month, which I do not bother to check. Many times, these calls come when I am busy or taking rest, it is very irritating and I want these calls to be banned completely. If it is from a particular number, we can stop taking those calls, but these calls come from many numbers so I end up taking all calls.
At the end of the day, I realise I have talked to many more strangers than my friends or relatives.
Click NEXT to read on...
Pesky calls? Here's what the aam aadmi says
Last updated on: August 11, 2010 16:52 IST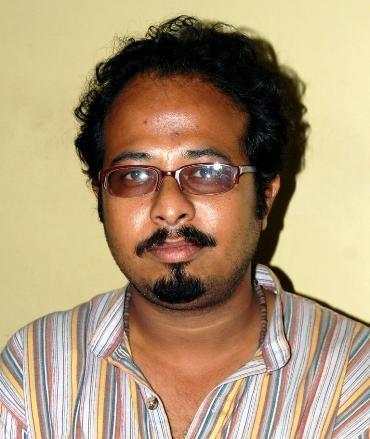 Subhendu Sarkar
Artist
These pesky calls that keep invading our cell phones are a nuisance of the highest order. They don't let you do anything in peace.
I am an artist and with Durga Puja being just round the corner, I am keeping extremely busy. But the telemarketeers are not sitting idle either. They would call me up every day without fail trying ti sell something that has no use for me.
I find the whole exercise irritating as well as intolerable. If this is how the banks and other corporate houses attemp to expand their business, it's a very bad strategy, I must say.
For, instead of managing to sell a product through sweet talk, all that they do is irritate their prospective clients. And, to fox the people, they use a different number on each occasion lest they should be identified.
I read in the newspapers that our Finance Minister Pranab Mukherjee too receives such calls. Therefore, am I to suppose that these telecallers are powerful enough to get hold of such a confidential contact number as well? The incident must have irked Mr Mukherjee but as for me, I am scared.
If being the finance minister of the country, he has no privacy what happens to common folk like us?
Click NEXT to read on . . .
Pesky calls? Here's what the aam aadmi says
Last updated on: August 11, 2010 16:52 IST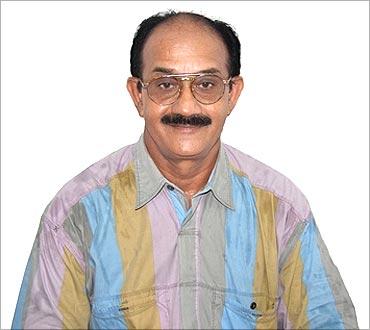 Chetan Kothari
Mumbai
I get many calls and SMSes everyday and get very irritated as they do not even know to talk properly. They are not apologetic about wasting our time. They get paid to waste our time.
Besides, SMSes coming from various numbers about 'bumper prizes that I have won' or exciting tour packages, etc keep flashing on the screen all the time, even at midnight.
Even when I say I am not interested, instead of saying sorry and hanging up, they will persist that I apply for a personal loan. If I say I do not know anyone, they will still pester me asking for any other reference or ask me why don't I want a loan. Most of them do not talk in a pleasant manner.
This should be banned completely. The Do Call registry will be helpful as people can opt if they need any call about any specific product they are interested in.
All this while, they were silent. Now that politicians and ministries are making a noise, operators will be forced to take action.
Click NEXT to read on . . .
Pesky calls? Here's what the aam aadmi says
Last updated on: August 11, 2010 16:52 IST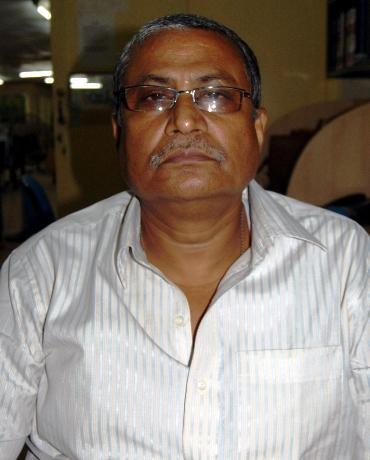 Tapan Sarkar
Marketing manager
Like price rise, pesky calls have become a way of life for us. I guess, we can only feel frustrated and angry.
Just as prices of essential commodities won't come down, so also the telecallers won't stop calling. It has become a major irritant in our everyday life.
Though I work as a marketing manager in a corporate house, I don't approve of this 'push-sale' procedure practised by the telecallers.
I don't believe that one can actually get a loan sanctioned by making 50 phone calls a day. No business target can be achieved through this method.
Ever since outsourcing raised its head in India, unwanted calls have become a part and parcel of our lives. But it's high time the companies realised that nothing can be achieved through these measures.
I feel sorry for those telecallers who, I am sure, must be getting gaalis at from their 'prospspective clients' instead of praises from their bosses for their hard work. It's a dead end.
Click NEXT to read on . . .
Pesky calls? Here's what the aam aadmi says
Last updated on: August 11, 2010 16:52 IST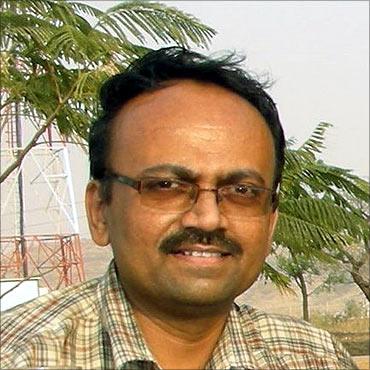 G R Vora
Civic rights activist
The telemarketing calls are an incessant source of pain. I get calls and SMSes throughout the day. It is very annoying, especially when you are in a meeting, driving or sleeping.
The government has failed in implementing its policies. The 'Do Not Call' registry was formed to make sure that people are not disturbed, yet we continue to suffer. Sometimes while driving, they keep calling and since we do not know if it's an important call, we have to stop the car and listen to them.
We do not need advice from these people on loans, products or any other services.
This is happening despite a Supreme Court order banning such unsolicited calls.
We should strongly protest against these spammers, and ban them from disturbing us all the time. The government's idea of mooting a Do Call registry is good. This is how it should have been done in the first place but they did just the opposite. Those who need the calls can register and get calls and SMSes.