Affordable housing: Reality or a dream?
Last updated on: July 21, 2010 08:55 IST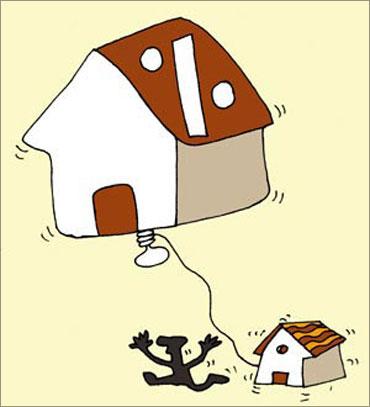 Affordable housing is the buzzword in the real estate industry today. Developers stung by credit crunch and lower demand for offices and premium residences in recent times have turned their focus to the middle class segment.
Due to weak demand in the commercial and retail segments, most developers have started looking at the affordable residential segment to maintain cash flow to meet their contractual obligations.
Further, with buyers being extremely price conscious, the demand for affordable housing is on the rise.
What is affordable housing? One's own home is a dream for everyone. Affordability can be defined as the consumers ability to purchase, but it is a relative term. It may vary from individual to individual. It may also vary from location to location.
For example, what is affordable in Pune may not be affordable in Mumbai. With the common man constituting nearly 70 per cent of the demand for housing, affordability is for 'aam aadmi'.
Click NEXT to read on. . .
Affordable housing: Reality or a dream?
Last updated on: July 21, 2010 08:55 IST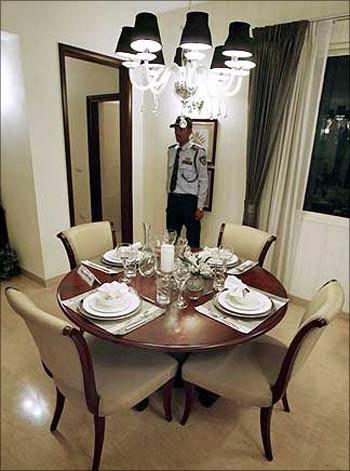 Affordable housing refers to housing units offered by developers at prices which are within the budget of low and middle income groups of a society and still should have all the basic amenities to cater to the daily needs of the household.
The monthly carrying costs of an affordable home should not exceed 30 per cent of the household gross income. Affordability is quantified by household income and price of the product.
Improved affordability

Property Cost (Rs Lakh)

Affordability

Annual Income (Rs. Lakh)

1995

                 26

                 22.0

                     1.2

2000

                 12

                 5.9

                     2.0

2001

                 12

                 5.3

                     2.3

2002

                 12.5

                 5.1

                     2.5

2003

                 13

                 4.7

                     2.8

2004

                 16

                 4.5

                     3.6

2005

                 17

                 4.6

                     3.7

2006

                 25

                 5.0

                     5.0

2007

                 27

                 5.1

                     5.3

2008

                 30

                 5.0

                     6.0
Defining Affordable Housing

Income level

Size of Dwelling Unit

Affordability

Economically Weaker Section

Upto 300 sq. ft.

EMI to Monthly Income - 30 to 40 percent

Lower Income Group

INR 1.5 to 3 lakhs per annum

300 to 600 sq. ft.

House Price to Annual Income

Higher Income Group

INR 3 to 10 lakhs per annum

600 to 1200 sq. ft.

Less than 5.1
Source: KPMG
A government initiative
Affordable housing is the Indian government's new mantra. In its Bharat Nirman programme, the government plans to double the construction of low-cost houses to 1.2 crore (12 million) units.
The government also has encouraged states to release land for affordable homes, invited private partnerships and stepped up funding of rural housing. Maharashtra had declared 2009 as the year of 'Housing for the Common Man', with a plan to build 1 million affordable homes, while in Delhi, the government held a lottery for 5,000 flats.
Click NEXT to read on. . .
Affordable housing: Reality or a dream?
Last updated on: July 21, 2010 08:55 IST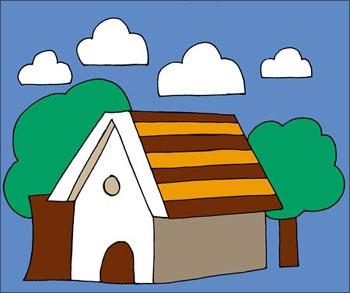 Not only the government, but also real estate developers and investors are increasingly looking at investment in affordable housing.
Companies in affordable housing projects

Area

Price

Puravankara

Chennai, Bangalore

Less than Rs 2,000/sq ft

Unitech

Gurgaon

Prices ranging between Rs 10-15 lakh

DLF

Rs 30-50 lakh

Matheran Realty and MMRDA

Karjat

Flats ranging form Rs 2.1 lakhs and Rs 7.35 lakh

Tata Housing and MHFC

Boisar

Flats ranging from Rs 3.9 lakh to Rs 6.7 lakh

Ansal Megapolis

Greater Noida

600 sq ft, Rs 12 lakh; 1,000 sq ft, Rs 18 lakh
Scope and Rise in demand
With the urban population growing rapidly, the demand for affordable housing is witnessing a constant rise.
According to a Planning Commission Report, the urban housing shortage as in March 2007 was around 24.71 million and it will increase to 26.5 million by 2012. Almost 99 per cent of this shortfall comes from the economically weaker sections (EWS) and low-income groups (LIG).
With the real estate players witnessing credit crisis several big projects came to a halt. Considering the huge demand is the affordable housing segment, which is relatively insulated they now have increased their focus on the fortune at the bottom of the pyramid. 
An estimated 450 new projects have been launched/expected to be launched in the affordable housing sector from big and small developers.
Click NEXT to read on. . .
Affordable housing: Reality or a dream?
Last updated on: July 21, 2010 08:55 IST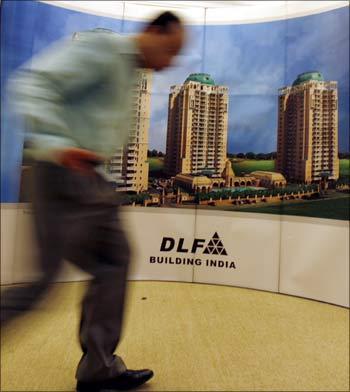 Are the houses really affordable?
Availability of land for housing, availability of affordable flats and availability of bank finance are major problems. Realty prices are very high. Further, real estate developers have resorted to a variety of ways of reducing the cost of the projects by reducing the flat areas, slightly reducing the specifications and cutting down on luxury features.
Also, many times there is no actual reduction on the real value of the flat.
The discounts are often offset by other expenses that the buyer is forced to incur when taking possession of the flat.
Buyers face various other problems as well:
Loss of funds: There is severe leakage of funds change hands from the Centre to the State to the local administration. The final consumer either doesn't get anything or gets only part of what is due to them.
By some estimates, in 2007 to 2009, HUDCO has given loans worth over Rs 4,000 crore (Rs 40 billion), primarily to EWS, which comprise 92% of its customer base. In spite of spending large amounts, the urban poor do have proper houses, given the rampant leakages in project execution.
Click NEXT to read on. . .
Affordable housing: Reality or a dream?
Last updated on: July 21, 2010 08:55 IST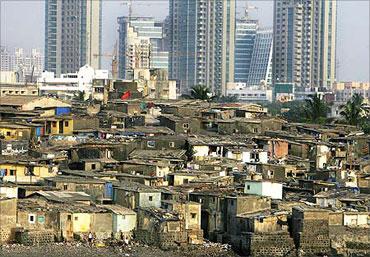 Lack of financing/ high cost of financing: Banks and Housing Finance Companies (HFCs) want to lend, but the high transaction costs are very high. Further they charge higher interest rates to commensurate the risks.
Currently most microfinance institutions have short term money in the tenor of 3-4 years at a rate of 15% to 17% which could translate into loans at the rate of about 18%-19%. This is quite high for the low income individuals.
Low supply: As compared to the demand, the supply is very less.
Demand

 Supply

 

1961

83.5

70

1971

97.1

82.5

1981

123.3

101.5

1991

153.2

129.8

2001E

191.2

171.8

2005E

209.5

189.7

Source: Knight Frank
Future: Families earning more than Rs 2 lakh annually are set to double to around 20 million in the next two years. This is going to increase the demand for affordable housing.
To make affordable housing a reality for the common man, prices will need to become more realistic. Land cost will have to be lower. Further, there is a need to reduce construction costs without compromising on the quality of housing. If these and other issues are solved, having a dream home will be a reality for the aam aadmi.
Powered by

BankBazaar.com
is an online marketplace where you can instantly get loan rate quotes, compare and apply online for your
personal loan
,
home loan
and
credit card
needs from India's leading banks and NBFCs.
Copyright 2022 www.BankBazaar.com. All rights reserved.