India's hottest IT destinations
Last updated on: March 5, 2010 15:45 IST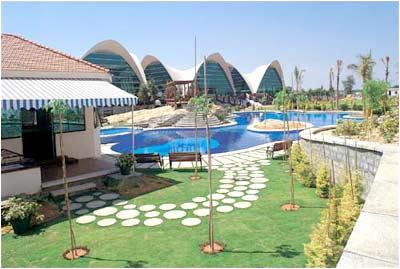 Information technology employees in India will have something to cheer about this year after a two-year lull following the global economic crisis.
According to recent reports, top Indian information technology firms, including Tata Consultancy Services, Infosys Technologies and HCL Technologies, are said to be hiring big time again and are also offering increments for financial year 2010-11.
There is no denying the fact that thanks to its treasure-trove of skilled manpower and high growth in software exports, India has gradually become an IT powerhouse to reckon with.
IT analysts believe that the sector can boom further if information technology hubs mushroom all over the country instead of in some pockets. So where in India has the IT boom really taken off? Which are India's hottest IT spots? Check this out...
1. Bengaluru
Bengaluru's ten-fold growth in quick time can be traced back to the IT boom over the past few years, despite the criticism of the city over its creaking infrastructure and unbridled growth.
The city's main activity is information technology and information technology-enabled services. Being the leading contributor to India's IT industry, it has been dubbed the Silicon Valley of India.
Home to many software majors like Infosys and Wipro, Bengaluru accounts for almost 34 per cent of India's total IT exports.
A recent study also revealed that the rupee millionaire club in Karnataka's capital is the largest in India.
Bengaluru also boasts of having the largest number of households with an annual income of Rs 10 lakh (Rs 1 million) or more.
Click on NEXT to read further. . .
India's hottest IT destinations
Last updated on: March 5, 2010 15:45 IST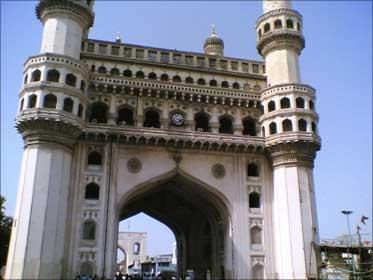 2. Hyderabad
Like Bengaluru, Hyderabad too has witnessed an IT boom in recent times.
The capital of Andhra Pradesh has also made considerable progress in the field of bio-technology through initiatives like Genome Valley and Nanotechnology Park.
The city's software exports exceeded $1 billion of late and the city has seen huge investments in digital infrastructure. It is undoubtedly the second most attractive IT destination in India.
About a couple of years back, the Indian government cleared seven projects, estimated to fetch about $7 billion over 10 years to Fab City, a silicon chip manufacturing facility, in the city.
India's hottest IT destinations
Last updated on: March 5, 2010 15:45 IST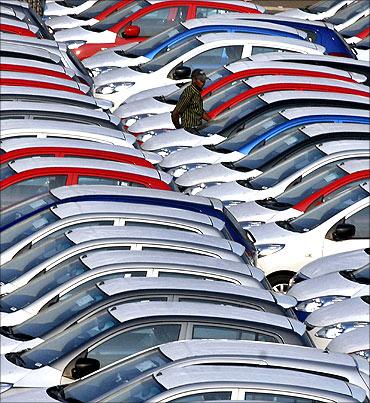 3. Chennai
Experts say that the city has the potential to beat Bengaluru and Hyderabad in terms of infrastructure and thus gain the position of the most attractive IT destination.
The capital of Tamil Nadu is often looked upon as the most reasonable and reliable outsourcing destination for IT and healthcare solutions.
The software companies having their development centres in the city, are well positioned to tap the growing healthcare market for IT products and the emerging opportunity in life sciences.
Companies like Tata Consultancy Services, Cognizant Technology Solutions and Covansys earn the lion's share of their income from what they offer to the US healthcare market.
India's hottest IT destinations
Last updated on: March 5, 2010 15:45 IST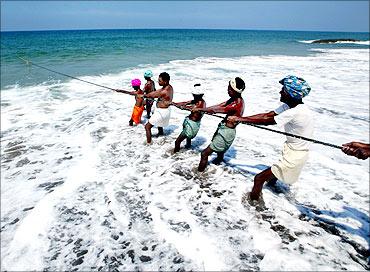 4. Thiruvananthapuram
Thiruvananthapuram is the capital of Kerala. The word means 'abode of Lord Ananta' in Sanskrit and Malayalam.
Earlier, the city's economy was based on the tertiary sector with about 60 per cent of the workforce engaged in government services.
At present the economy receives major contributions from professionals in the fields of IT, and medical and bio-technology. The city contributes 80 per cent of software exports from Kerala.
Since the establishment of Technopark in 1995, Thiruvananthapuram has steadily grown into one of the prominent IT hubs of India.
Apart from the Technopark, Thiruvananthapuram is also home to the Vikram Sarabhai Space Centre, Indian Institute of Space Science and Technology and the Indian Institute of Science, Education and Research.
India's hottest IT destinations
Last updated on: March 5, 2010 15:45 IST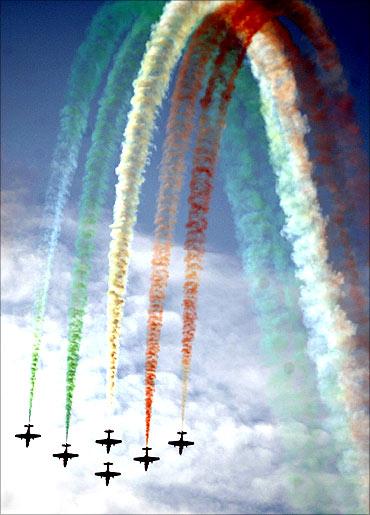 5. Pune
Nestling in the Western Ghats, Pune or the 'Queen of the Deccan' may soon become the number one destination for IT investments in India, considering the pace at which it is growing and attracting companies.
According to a recent report, Pune has the highest PC penetration among households.
IT parks like Rajiv Gandhi IT Park at Hinjewadi, Magarpatta Cybercity, MIDC Software Technology Park at Talawade, Marisoft IT Park at Kalyani Nagar are seats of technology that the city can boast of.
Several IT majors like Wipro, Infosys, Satyam, Tata Consultancy Services, Kanbay, Veritas, Cognizant, PCS and Mahindra British Telecom have development arms in the city.
Investors are optimistic that the recent terrorist attack on this busy town of Maharashtra will not have any long-term effect on the town's IT growth.
India's hottest IT destinations
Last updated on: March 5, 2010 15:45 IST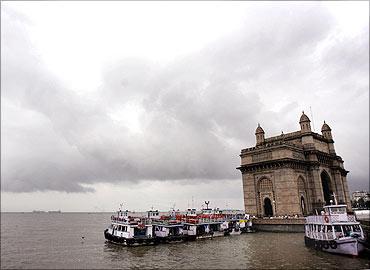 6. Mumbai
Mumbai, apart from being the financial capital of the country, is also a booming IT centre.
The Maharashtra government has done a fantastic job in building the IT corridor connecting International Infotech Park, Millenium Business Park and the Santacruz Electronic Export Processing Zone.
A number of IT companies have set up offices here.
The most important advantage that brings software enterprises to SEEPZ is the hi-tech 64 KB line, that enables these companies to communicate and video conference over satellite to any of the offshore sites, or branches around the world.
India's hottest IT destinations
Last updated on: March 5, 2010 15:45 IST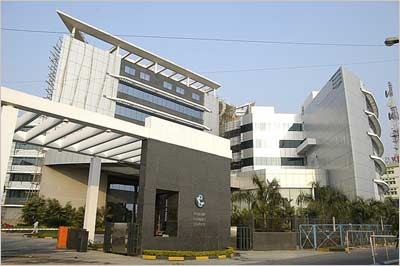 7. Kolkata
West Bengal aims to become one of the top three IT states by 2011, contributing 18-20 per cent of the country's total IT revenue. A number of IT majors are today doing significant business in the state's capital, Kolkata.
According to a recent survey on India's IT and ITeS sector by the Indian Chamber of Commerce, West Bengal has been recognised as the fastest growing IT destination in the country with more than double the national average growth rate.
The ICC carried out the survey by gathering feedback from prominent IT companies operating in the state, including TCS, Cognizant, IBM, Wipro, on issues like infrastructure, investment scenario and future business prospects.
According to the survey, 80.6 per cent of the respondents affirmed that the state was a competitive destination for IT and ITeS companies to set shop.
However, a majority of the companies felt that IT and ITeS remained a 'public utility service' only on paper, with a resounding 74.19 per cent opining that the sector in the state could not operate on 24x7x365 model, as it was being frequently disrupted by strikes or other political disturbances.
India's hottest IT destinations
Last updated on: March 5, 2010 15:45 IST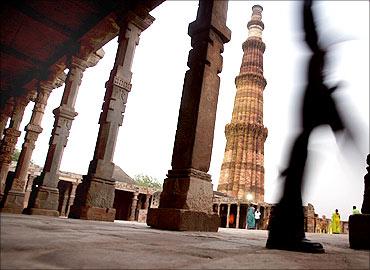 8. Delhi
India's capital owes its recent economic growth to the emergence of Gurgaon as a significant outsourcing hub of northern India.
The outsourcing industry, which practically took birth in Gurgaon in 1997 with the setting up of GE Capital International Services, the business process outsourcing arm of GE Capital.
In 2005, GECIS got an independent entity, Genpact.
Apart from Genpact, Gurgaon houses other important knowledge process outsourcing units and BPOs like Dell, Accenture, Hewitt Associates, etc.
Gurgaon's outsourcing boom has led to a spurt in jobs and wages not only in Gurgaon but in Delhi as well.
A chunk of Delhi's population is employed in the business process outsourcing and knowledge process outsourcing units of Gurgaon.
India's hottest IT destinations
Last updated on: March 5, 2010 15:45 IST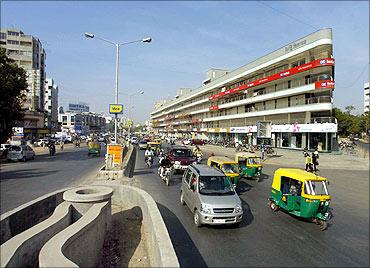 9. Ahmedabad
Ahmedabad, the largest city in Gujarat, has witnessed significant development of the information technology industry in recent times.
In fact, a recent Nasscom survey on the 'super 9 Indian destinations' for IT-enabled services ranked Ahmedabad 5th among the top nine most competitive cities in the country.
A diverse labour force of migrant workers from different parts of Gujarat and neighbouring states is integral to the economy of the city.
The completion and operation of the Sardar Sarovar Project of dams and canals has improved the supply of potable water and electricity for the city, thereby facilitating the city's IT boom.

India's hottest IT destinations
Last updated on: March 5, 2010 15:45 IST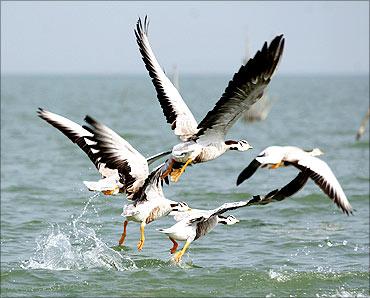 10. Bhubaneswar
Famous for its Sun Temple, the capital of Orissa is fast emerging as a major player in the outsourcing industry.
The city accounts for almost all of the IT revenue of Orissa and is one of the fastest growing regions in India in this sector.
The city is home to more than 30 engineering colleges.
Although Orissa has a planned investment of $90 billion for the IT sector, the road to success is fraught with hindrances.
Land acquisitions for some of these projects have been opposed by the local people as well as by environmentalists.
Some other cities that are up-and-coming IT centres in India include Chandigarh, Jaipur, Nagpur, Kochi, Nashik, et cetera.