Jairam Ramesh ko gussa kyon aata hai?
Last updated on: May 11, 2010 16:48 IST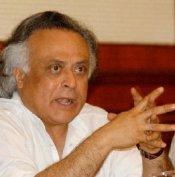 It seems odd that someone as erudite, articulate and suave as Environment Minister Jairam Ramesh should get entangled in to one controversy after another, in quick succession.
Take the latest one where the foot-in-the-mouth disease caught up with Ramesh, for instance: At a gathering in Beijing he criticised the Indian home ministry over its 'needless' restrictions on Chinese investments in India. He also described the ministry as paranoid when asked why India had banned the import of telecom equipment from Chinese firm Huawei.
He went on to advice the home ministry to be more relaxed and receptive when it came to Chinese investments in India.
This did not go down well with the Congress party to which Ramesh belongs. The Congress has had more than its share of egg-on-the-face instances, what with former minister of state for external affairs Shashi Tharoor's tweets and public statements, which left the government embarrassed. While Tharoor was asked to go, Ramesh, it would appear, has been spared. At least for now.
Prime Minister Manmohan Singh rapped Jairam Ramesh for his criticism and told him to be restrained while commenting on other ministries. The public rebuke led to Ramesh sending written apologies to the prime minister and Congress president Sonia Gandhi.
But Ramesh has always been known to speak his mind and in a moment of 'witty articulation', chances are that he might slip up again, like he has done on several occasions in the past.
So click NEXT to check out the various incidents when he made statements that raised the hackles of people and politicians alike. . .
Jairam Ramesh ko gussa kyon aata hai?
Last updated on: May 11, 2010 16:48 IST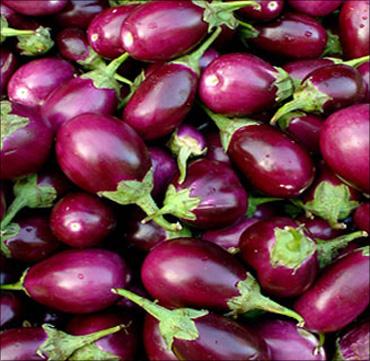 Of Bt brinjal and rising tempers
India's controversial Bt brinjal saga has been a prickly issue confronting its agriculture with emotions running high.
For the man in the hot seat -- Jairam Ramesh -- who determined whether the country is ready to embrace genetically modified food crops or not, it was jumping out of the frying pan into the fire.
Caught between pro- and anti-Bt brinjal groups, the minister was once accused of being 'Hitler-like' during public consultations when he was also heckled on a few occasions
Ramesh, who was criticised by groups against commercialisation of Bt brinjal, shouted at a meeting in Bangalore, saying: "I will not listen to you." In Kolkata too, at a similar meeting, Ramesh shouted down protestors.
He lost his cool more than once when he was accused by one of being an 'agent' of biotech firm Monsanto. "I am not a Monsanto agent," a livid Ramesh snapped. "You need help," he said, implying that the participant was mentally unsound. As the debate grew louder, Ramesh said: "This is not Parliament. They must stop telecasting parliamentary proceedings... This is highly infectious."
Click NEXT to read on. . .
Jairam Ramesh ko gussa kyon aata hai?
Last updated on: May 11, 2010 16:48 IST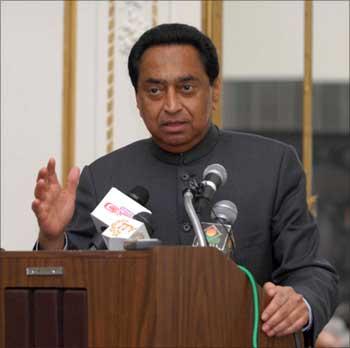 The tussle with Kamal Nath
In April this year, Jairam Ramesh made his differences with Road Transport Minister Kamal Nath at a Cabinet meeting very clear.
While Kamal Nath accused the environment minister of blocking projects over the issue of environment clearance, Ramesh said that the project should not go on till the displaced people were rehabilitated properly.
Ramesh said that to say that the Union environment ministry has been blocking national highway projects was not factual.
He said that in most cases, the environment ministry has given approval to highway projects. "It is only on those cases where national highway projects pass through tiger corridors or dense forest areas that we do not approve."
Roads apart, Ramesh said he wasn't happy at the rehabilitation work by the Shree Maheshwar Hydel Power Project Ltd in Madhya Pradesh.
The government, however, has given its nod to resume work on the Maheshwar dam despite the ban imposed by Ramesh's environment ministry.
Click NEXT to read on. . .
Jairam Ramesh ko gussa kyon aata hai?
Last updated on: May 11, 2010 16:48 IST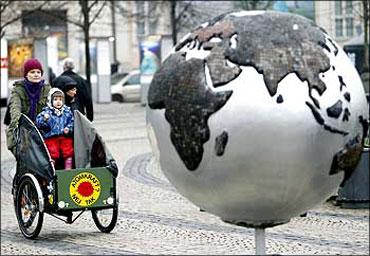 Confusion over Copenhagen climate issue
Confusion prevailed when Jairam Ramesh said in Beijing last year that India would voluntarily reduce its carbon intensity by 20-25 per cent. This was just before the Copenhagen climate summit.
Opposition political parties accused Ramesh of speaking a different language abroad on the issue of climate change and buckling under international pressure.
Ramesh was again rapped by the prime minister for saying that India would match China in emission cuts. Ramesh later retracted his statement in Parliament and said India would not accept any legally binding emission cut targets.
Click NEXT to read on. . .
Jairam Ramesh ko gussa kyon aata hai?
Last updated on: May 11, 2010 16:48 IST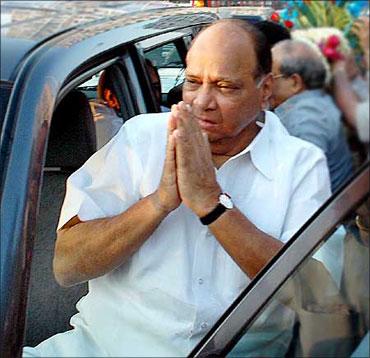 Countering Sharad Pawar
The Bt brinjal issue also saw divisions in the Union Cabinet. Science and Technology Minister Prithviraj Chavan and Agriculture Minister Sharad Pawar were in favour of its commercial introduction, while Ramesh was not.
Pawar said once the Genetic Engineering Approval Committee had given its clearance for Bt brinjal, the government had no role left to play. This evoked a sharp reaction from Ramesh who said the final approval would be given by his environment ministry alone.
Countering Pawar's statement, Ramesh said the Centre has every right to take the final decision when public safety is concerned.
It led to some bad blood, but the issue was soon ironed out with the environment ministry deciding to put the issue of allowing Bt brinjal cultivation and marketing in India on the backburner.
Click NEXT to read on. . .
Jairam Ramesh ko gussa kyon aata hai?
Last updated on: May 11, 2010 16:48 IST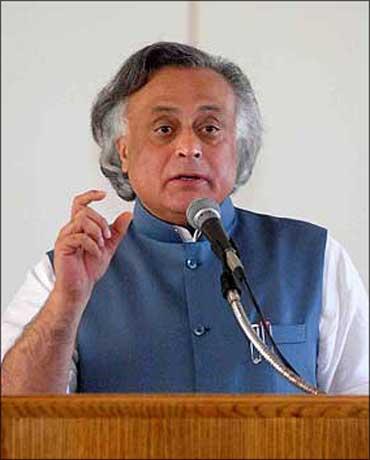 'Nobel prize for filth'
A few months ago, Jairam Ramesh said that if there were to be any Nobel Prize for dirt and filth, India would get it.
"Our cities are dirtiest cities of the world. If there is a Nobel prize for dirt and filth, India will win it," he is reported to have stated.
He said that the poor facilities for disposing waste in most of the cities in India were pathetic.
And although many people do agree with his comments, there were many with whom it did not go down well for it pointed an accusing finger at them and questioned their efficiency.
Click NEXT to read on. . .
Jairam Ramesh ko gussa kyon aata hai?
Last updated on: May 11, 2010 16:48 IST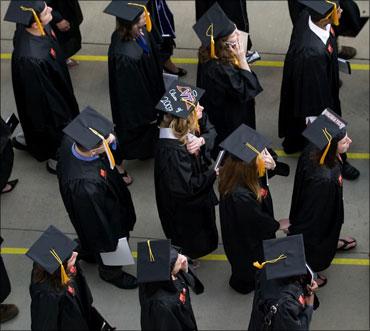 Convocation gown 'barbaric'
A few weeks ago, Ramesh was again in the news for all the wrong reasons. He described the practice of wearing the traditional robe at convocation ceremonies as a 'barbaric colonial relic', and publicly removed his own gown. The students gathered there are reported to have cheered this gesture.
He said that the convocation should be conducted wearing a simple dress instead of "dressed up as medieval vicars and popes".
The remark hurt the Christian community and a Bangalore-based Christian group said that the minister had deeply offended religious sentiments of the Christian community in India. The group also wanted Ramesh to apologise for his statements.
Click NEXT to read on. . .
Jairam Ramesh ko gussa kyon aata hai?
Last updated on: May 11, 2010 16:48 IST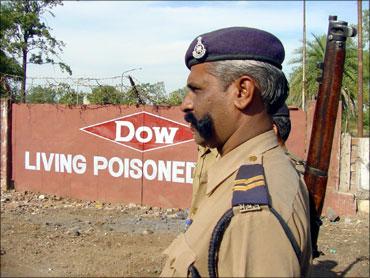 'Union Carbide soil not hazardous'
Jairam Ramesh in 2009 had made another faux pas when he was visiting the Union Carbide factory in Bhopal.
The Madhya Pradesh government then decided to reopen the gates of the pesticide factory of Union Carbide India Ltd in Bhopal to allow visitors. To bolster the point that the move was okay, Ramesh picked up a handful of soil at the factory and said that it was not hazardous. This had caused a major ripple among the people, and Ramesh later said that he regretted what he had said.
Later, when asked about the disposal of toxic waste from the Union Carbide factory, he said, the Pollution Control Board would take a decision in this regard soon.
AGENCIES