The man who uncovered 'lost' EPF funds worth crores
Last updated on: September 21, 2010 08:31 IST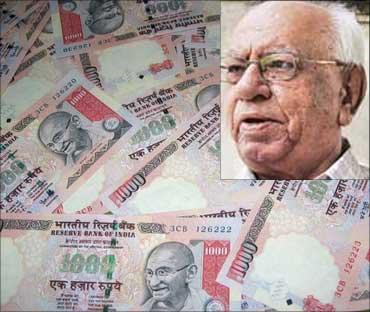 It took more than three years for A D Nagpal, Hind Mazdoor Sabha secretary and a trustee on Employees Provident Fund Organisation, to establish that the agency that manages statutory savings of over 47 million employees had more surplus than was being shown in the accounts.
It was only on Wednesday that EPFO finally agreed with his estimates, though Nagpal says that there was more in the interest suspense account.
Thanks to Nagpal's effort to point out the calculation errors, EPFO managed to spot some additional resources to increase the interest rate on the provident fund balance by one percentage point to 9.5 per cent for the current financial year.
EPFO had recommended that an interest of 8.5 per cent be paid for 2010-11, which would have meant that they would have ended the year with a surplus of Rs 30 crore (Rs 300 million).
At the last minute, an addendum to the agenda item was also circulated that cited a review of the interest income and payments for the last three years.
To read how Nagpal made the discovery click on NEXT . . .
The man who uncovered 'lost' EPF funds worth crores
Last updated on: September 21, 2010 08:31 IST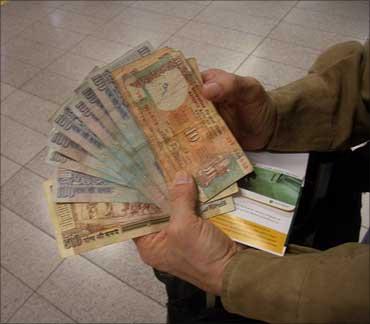 A D Nagpal, tells Aditi Phadnis how he made the discovery. He said 'there were times when my own resolve weakened.'
How did you stumble upon the discrepancy in the EPF collections?
In the past, before interest rates fell so drastically, the EPFO used to earn as much as 16 per cent interest on its contributions. But the rate of interest would almost invariably be 12 per cent.
The Comptroller and Auditor General had also pointed out this discrepancy In other words, everything that EPFO would earn was not always distributed to its contributors.
This was because the finance ministry would always demur and say: "Don't give more than 12 per cent interest."
In January 2007, I wrote a letter to the Chairman of the Central Board of Trustees (CBT), the executive committee that manages EPF, in which I charged that, because of the single-entry system of accounting,   2,481 crore (  24.81 billion) was missing from the Interest Suspense Account It was not really missing -- it was an accounting discrepancy.
But we needed to reexamine books dating back nearly 60 years.
Click on NEXT for more...
The man who uncovered 'lost' EPF funds worth crores
Last updated on: September 21, 2010 08:31 IST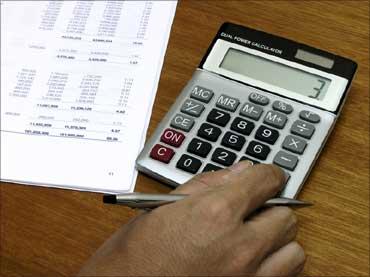 How did you arrive at the figure?
Actually, the first figure that I computed was wrong, for which I apologised to the CBT.
The final correct figure was   2,481 crore. But to answer your question, I have been a trade union man all my life. I began as a socialist and I continue to be a practising socialist. I have a lot of friends everywhere, as part of the trade union movement.
It was a set of officials, whom I will not name, who alerted me to this fact.
At first, no one believed me. There were times when my own resolve weakened.
I spent three years repeatedly checking my figures and writing to the labour ministry (which supervises EPFO) and CBT, telling them we were   2,481 crore-short. Still, no one believed me.
Click on NEXT to read more...
The man who uncovered 'lost' EPF funds worth crores
Last updated on: September 21, 2010 08:31 IST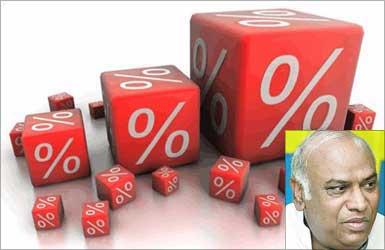 But this was fraud.
This is a delicate matter. Article 60 of the EPF Act says CBT can distribute the funds from the interest suspense account, but there must be no overdrawal.
And as there is a single-entry system in place in EPFO, it debited   2,481 crore from the interest suspense account way back in 1998, but did not credit it into individual accounts.
So, after my persistent demand for a regional audit, they conducted it and found that   720 crore (  7.2 billion) in West Bengal,   562 crore (  5.62 billion) in Maharashtra and large sums of money in Chandigarh, Karnataka, etc, were debited from the interest suspense account but never distributed, because of the finance ministry fiat that no interest over 12 per cent be given out.
When I asked them for an audit, they kept telling me the accounts had been cleared by Parliament and they could not reopen them.
At first, they told me verbally. But we -- myself and Purohit, the secretary general of the Hind Mazdoor Sabha -- kept writing to them. I also took up the matter in the Indian Labour Conference.
What changed their minds?
I must express my gratitude to Minister Mallikarjun Kharge and the secretary (labour), who finally accepted that they had made a mistake.
Till May 31, before a full meeting of the CBT, they said a sum of   158.7 crore (  1.59 billion) was all that was there in the interest suspense account.
But, again, I challenged them. Finally, on September 8, they called me and said my calculation was correct. But, they said, tell us what we should do now.
So, what did you tell them?
It was all a matter of who would take the credit. Here I was: I had fought on the issue for three years, working and reworking my figures, poring over them, adding them up again and again.
And now, the minister wanted to be patted on the back, the secretary thought he deserved it... And, as for my colleagues from the unions, well, the less said the better...
Click on NEXT to read more...
The man who uncovered 'lost' EPF funds worth crores
Last updated on: September 21, 2010 08:31 IST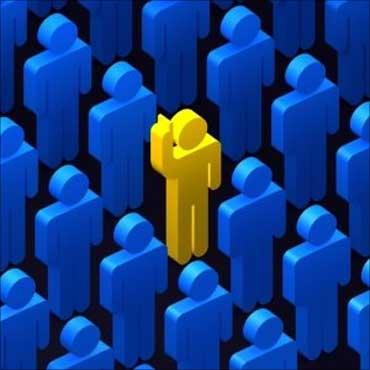 But you'd won a bonanza for millions of workers!
Yes, but the employers (who are also members of CBT) didn't want to acknowledge the existence of this money because they would have to pay more.
And other unions opposed the payout because they thought it would reflect badly on them, for having allowed a fraud under their noses.
How did you finally manage to secure the money and still help others keep their face?
I was lavish in my praise of the minister and the secretary. After all, we did petition Oscar Fernandes several times and he didn't act on our complaints.
Employers said: "Give an extra one per cent as special bonus." All of us rejected that. The minister was also generous. He said: "Nagpal, we know what efforts you have put in."
This is public money. How do we know this hasn't happened in the past or that it won't happen again?
What can I say? From 1992 till today, there has been a drastic reduction in the rate of interest.
Funds in EPF used to earn 16 per cent, then 12 and then eight per cent.
That can't happen today. But the system has to be changed. It should be double-entry accounting. If you've debited an account and there is no figure beside it, this can give rise to more confusion.
Click on NEXT to read more...
The man who uncovered 'lost' EPF funds worth crores
Last updated on: September 21, 2010 08:31 IST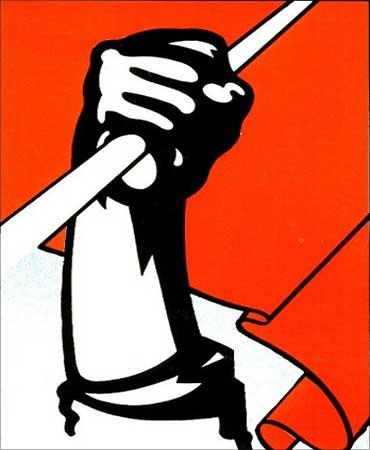 You began your life as a union leader, as a socialist. Do you continue to be one?
Of course! I am a practising socialist. I am 77, I own no car, I live in a small house with Mr Purohit. My sons, who are well-settled in business, keep telling me to get a car. I don't need one. I use public transport.
Actually, it is because I am a socialist that I put such a high premium on money kept in trust with me. I have worked with the likes of Jayaprakash Narayan, Rammanohar Lohia and Madhu Dandavate.
I was the sole conduit of the Socialist Party with Jayaprakash Narayan who was in jail in Chandigarh during Emergency.
I was told my task was to stay out of jail so that I could act as a liaison man. I used to escort N G Goray when he would come to Chandigarh to meet JP. The stories I could tell you about those days...
I ran up debts of more than Rs 1 lakh in those days because families of jailed Socialist Party workers needed to be supported.
That's when I learnt the value of public money. I was with the Life Insurance Corporation and my salary was   2,600 a month.
I could have retired as a zonal manager, maybe even higher. I opted to stay out of that rat race because I wanted to do union work. The stories I could tell you about the heroism of ordinary people during Emergency...
What are your plans now?
I reckon I have a few more years of active life. I want to devote them to my work as a socialist trade unionist.
Click on NEXT to read more...
The man who uncovered 'lost' EPF funds worth crores
Last updated on: September 21, 2010 08:31 IST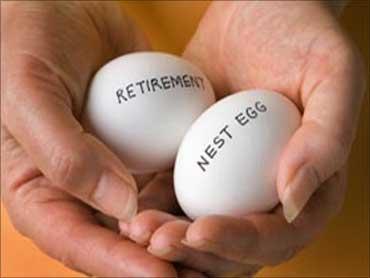 60% PF accounts idle, to fetch no interest
The decision by the Employee Provident Fund Organisation to stop paying interest on accounts that have not been operated for 36 months or more is expected to cover 60 per cent of the accounts.
According to EPFO estimates, there were 30.5 million inoperative accounts across 120 offices. In all, the agency had 47.1 million subscribers at the end of March 2009, which is estimated to have increased during the last financial year.
However, latest data on the total number of subscribers was not available.
In all, the agency estimated that   15,416 crore (  154.16 billion0 was lying in inoperative accounts (see table).
While 85 per cent of the inoperative accounts have a balance of less than   5,000, such accounts having less than   1,000 are 51 per cent.
The balance in some of these are as low as   1 or   2, but maintaining these accounts cost around   100.
INOPERATIVE ACCOUNTS
Balance
Rs
Accounts
Million
Amount
Rs cr
1-500
10.55
553.43
500-1,000
5.09
508.73
1,000-5,000
10.30
2657.70
5,000-10,000
2.25
1712.70
10,000-1 lakh
2.16
5542.02
1 lakh-10 lakh
0.13
3550.28
Over 10 lakh
0.02
891.03
Total
30.50
15415.89
Calculations based on EPFO estimates
EPFO said over 11 per cent of the inoperative accounts had less than   100.
The low balance in inoperative accounts was the result of subscribers giving up on their jobs, while the ones with more funds may have been the result of members chosing to leave the balance and opting to open a new account while switching jobs.
"As long as someone is in employment, the employer pays a 1.1 per cent fee on the amount deducted. But the moment, the deduction stops, the fee also ends, as it cannot be levied on the employee. So, EPFO ends up spending money to keep the account running," said an official.
Although one option was to levy an annual maintenance charge of   100 on the inoperative accounts, EPFO has decided against it.
Instead the Central Board of Trustees decided that from April 1, 2011, EPFO will stop paying interest for inoperative accounts from the 37th month.
It was also decided that in case these accounts remain dormant and, if any member claims it, with proper identity, the balance in the account will be paid to the subscriber.
Also, in case an establishment defaults in payment of contribution for 36 months, accounts would be made operative on payment of the dues and the interest on it.
Source: