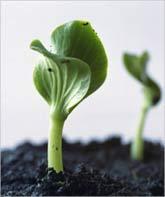 Let's face it: all the talk about entrepreneurship and being in charge of one's own destiny can be heady. There's the hype, the glamour, the cool quotient, and even sex appeal associated with announcing, "I'm an entrepreneur and on my own."
But is a start-up for everyone? Here are some pointers to help you decide if a start-up is for you.
You can't decide to 'become an entrepreneur', it just happens. It's not a job. Neither is it a switch you can turn on and say, "I think I'll become an entrepreneur; I have reached financial security."
The passion and desire to accomplish a goal are the key drivers. Here are some questions you should ask yourself.
Passion: A key requirement, passion will help you cope with realities. Do you feel the burning need to be a successful entrepreneur? Do you believe in yourself, your team and the opportunity? Are you willing to be consumed by the business, especially in its formative years?
Resource constraints: Are you willing to give up a cushy corporate lifestyle and the accompanying trappings? Are you willing to deal with situations where your new business card no longer gets you appointments in a hurry? Are you willing to manage with limited resources, handle immense pressures and yet give-it-all-you-have performances? Are you willing to have your quality of life affected? Are you physically and mentally healthy enough to handle the stress and long hours?
Self-confidence: Do you have the self-confidence to realistically believe in your capabilities and harness the opportunity in the market? Can you communicate this self-confidence to your team and your customers? Can you convince hard-nosed investors that they're looking at the opportunity of a lifetime? Can you deal with rejection? Can you confidently hand out a business card of your unheard of company to no acknowledgement, especially when your earlier business card carried a fancy title and your employer was well-known?
Humility: Are you humble enough to learn from others--even if they are much younger to you? Are you willing to listen to others and take their help and advice? Are you willing to contribute to the building of the company? Or do you think, "Taking out the garbage is not my job; I'm the CEO?"
Team player: Are you a team player? Do you share information? Do you help others with their jobs? Is there trust among team members? Is there a single-minded focus on and belief in the objectives and goals in the team, or are you there for your personal agenda? Can you delegate work with confidence?
Knowledge: Do you have the required functional and business knowledge and expertise? Are you capable of spending time with customers and others to learn? Are you aware of the market, business and technology dynamics and trends? Can you command the respect of the board, investors, and others with your knowledge and awareness?
Time sensitivity: Are you sensitive to the most valuable resource--time? Can you make quick decisions with less-than-perfect and inadequate information?
Communication: Are you an effective communicator? Can you communicate with your team, motivate and charge them? Can you communicate with the board and investors? Can you convince customers, partners and others of your company's value?
Not everyone can be an entrepreneur. There's nothing good or bad, or right or wrong about it. That's the way it is.
The world needs managers and employees too. Together, entrepreneurs, managers and employees span a continuum necessary for the creation and growth of an enterprise.
******
Sanjay Anandaram is a start-up mentor and advisor, also involved with Nasscom, TiE, IIM-Bangalore and INSEAD Business School in promoting entrepreneurship.