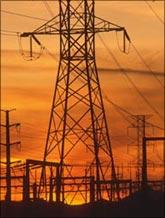 What do Era Financial Services, Apcotex Industries, Octant Interactive Technologies and Navabharat Ventures have in common? They all want to get into the power business.
Some like Southern Ispat have even changed their names to reflect the word 'power'. Southern Ispat is now Southern Ispat & Energy.
"Power seems to have become the new dot-com," a market observer said, referring to the surge in the number of companies of all shapes and sizes wanting to get into the power business.
"It reminds me of the dotcom boom in 2000 when companies raised money to take advantage of investor fancy in a particular sector. I agree there is power deficit in the country, but companies do not have the pricing power," says Parag Parikh, chairman, Parag Parikh Financial Advisory Services
For most of the companies, power is a completely new business. Steel manufacturer of small size Southern Ispat & Energy is looking to diversify into power generation and proposes to set up generation capacity of 100Mw.
But the company isn't disclosing the quantum to be used for captive use or sale to outside parties.
The Rs 99.7-crore (Rs 997 million) Apcotex Industries is already present in several segments like paper, tyre, rubber, carpet, paints and construction. It has announced a foray into power generation, but has not disclosed how it proposes to fund this ambitious plan.
THERE'S PLENTY IN A NAME
Companies
Planned capacity
(in megawatt)
Core activity
Usher Agro
16

   

Agri processing
HEG
2700

   

Graphite
Southern Ispat & Energy
100

   

Steel
Adhunik Metaliks
3480

   

Steel
Gayatri Projects
1320

   

Construction
Era Financial
NA

   

Media
Apcotex Industries
NA

   

Rubber, paper, paints
Octant Interactive Technologies
17.5

   

IT software
Navabharat Ventures
1414

   

Ferro alloys
Some companies are looking to enter the power sector by merging unlisted entities or by acquiring power assets to save themselves the hassle of applying for a power generation licence. For example, Octant Interactive Technologies wants to acquire two companies with licence in the power sector.
Era Infrastructure promoter group's listed arm Era Financial Services is entering this business after merging ARK Vidhyut Urja, ARK Transmission & Distribution and Era Power into the company. Era Financial reported net sales of Rs 25.46 crore (Rs 254.6 million) in FY09 and a net loss of Rs 7.9 crore (Rs 79 million).
"As of now the performance of Era Financial is subdued, which is why we want to create more value for the shareholders by entering into the power sector initially. We will like to move with the transmission and distribution business," says Joy Saxena, Group CFO, Era Group.
Companies like Usher Agro, which is into processing of rice and wheat, plans to list its power subsidiary Usher Eco Power. The company had earlier filed the DRHP, and the IPO was graded at one on a scale of five indicating the not-so-impressive fundamentals of the company.
The grading report prepared by CARE and published in March 2009 factored in the concerns pertaining to lack of any significant experience in the business of power generation, absence of power off-take agreement and delays in placement of orders for plant and machinery, and lack of tie-up for more than half of its raw material requirement.
However, Amit Gulecha, Usher Agro CFO, says this is not a non-core activity given that the company can use rice husk for power generation.
The enthusiasm of the power wannabes hasn't diminished one bit despite the fact that the market hasn't shown much enthusiasm for the newly listed power stocks in the recent past. The stocks of Adani Power, NHPC and Indiabulls Power, which came out with an IPO in the last four months are currently quoting from 3-27 per cent below their respective IPO prices.
Of the three, Indiabulls Power IPO has delivered the worst returns of 27.2 per cent considering its closing price of Rs 32.75 on Tuesday and offer price of Rs 45.
Notably, while the three IPOs got oversubscribed from 15-24 times, it was mainly due to strong demand from qualified institutions. The fourth power IPO from JSW Energy, which closed on December 9 and is yet to list on the bourses, barely scraped through.
It got oversubscribed by only 1.68 times, but again with strong support from institutional investors like LIC (Rs 2,000 crore -- Rs 20 billion) and ICICI Bank (Rs 700 crore -- Rs 7 billion), say analysts.
But analysts add that the high merchant power rates in the country are among the major reasons why companies are diversifying into the power sector. Currently merchant power is trading at about Rs 6-7 per unit, much ahead of the cost of production at Rs 2-3 per unit.
However, many industry participants have raised the alarm bells. They say that given that the new capacities coming in different parts of the country, higher merchant rates may not be sustainable in the long run.
Also, many of these companies are looking for imported coal as source of fuel, which could lead to several risks related to supply and the volatile international coal prices.
Also, experts say that one needs to have deep pockets and understanding of environment to acquire coal mines in the overseas markets. Not many small power companies would have the economies of scale to make coal imports a feasible option.
In addition to concerns over fuel supply, hitches could also come from the funding side, especially when these companies have no track record in power. M Narendra, executive director with Bank of India, says the rate of return for those in power sector in generation is good. But they (companies) have to keep in mind the fact these are long- gestation projects.
Rajat Rajagariah, head of institutional research at Motilal Oswal, says companies want to diversify into power given the huge opportunities. But the real questions are not about opportunity, but execution, which will decide whether a company can create value or not.
Besides, the success of a power venture will depend on factors such as execution capabilities, funding of projects, strength of balance sheet and fuel linkages.