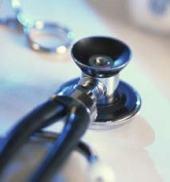 The Indian Pharmaceutical Alliance, which represents a large section of the country's pharmaceutical companies, has taken the rather unusual step of asking the government to come to the aid of the industry, which has seen a string of foreign acquisitions of Indian players. None of these acquisitions is hostile.
So, where does the government come in, particularly when there is no security issue at stake? It is also quite clear that some of these deals, like the most celebrated one of Ranbaxy going to its Japanese acquirer Daiichi Sankyo, have been very attractively priced.
So, the industry has been doing quite well and managements have been able to exit at a premium. If the industry were in trouble and, therefore, needing government assistance, the scenario would have been different.
Big global pharmaceutical firms seeking to buy into prominent Indian generic players is, in fact, a vindication of the Indian pharmaceutical story which began with the decision by Indira Gandhi to rein in the cost of medicines and allow process and not product patents.
This policy environment and Indian expertise in chemistry led to the emergence of India as a prominent global player in generic drugs.
As the patent pipeline of global firms has thinned out in recent years, they have realised the need to acquire a generics play and come shopping to India. Leading Indian players, for their part, have realised the importance of original drug discovery and firms like Ranbaxy and Dr Reddy's have since the early 90s concentrated heavily on it.
Over the years, all important Indian players have seen the need to acquire a global footprint in terms of distribution and front offices and have gone shopping round the world.
Things came to a head during the boom and easy money period earlier in this decade, leading to rather bold leveraged acquisitions.
The subsequent financial crisis and global slowdown created a cash crisis, leading to sale of assets, as in the case of Wockhardt. How can the government protect the industry from excessive ambition? What is more, the Indian takeover initiative is still on with Sun Pharma locked in a hostile takeover battle for Israel's Taro.
Hardly the moment for the government to say, we don't like takeovers.
The Indian pharmaceutical industry certainly needs to do better, earn a higher margin which enables the best players to invest more in research to discover new molecules. Western firms do this by selling medicines generally at a high price and earning massively through their blockbuster patents.
But Indian firms have excelled in high quality with low cost in the intensely competitive generics space. So, there is a chicken and egg dilemma here -- you can't invest heavily in R&D unless you have blockbusters, which you don't get unless you invest heavily in R&D.
There is a way out. What you cannot earn through high price, you can do partially by expanding volumes. Both public and private healthcare expenditure in India needs to go up enormously, thus giving Indian companies the necessary volumes. The government can help by sharply increasing public spending on healthcare.
Plus, the Indian market is full of substandard medicines produced by small-scale units, which survive because of state government patronage and heavily discounted sales through chemists.
The government can and should crack down on substandard drugs. This will mean higher sales for large, quality producers and so, more resources for research.