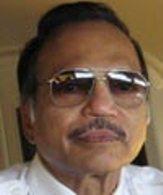 NAG President
Girish Kaushik
was in the pilot's seat in last week's face-off against the Jet Airways' management, writes
Mihir Mishra
.
Captains Sam Thomas and D Balaram were the focus of all eyes during the unprecedented five-day "sick-out" by Jet Airways pilots last week. They had been dismissed in July for allegedly playing an active role in the formation of the 650-member National Aviators' Guild (NAG), so their colleagues took mass sick leave in protest from September 8.
But the real mover and shaker behind the development that grounded India's largest airline remained mostly out of the public eye. That was 63-year-old NAG President Captain Girish Kaushik who was doing the heavy lifting in Delhi and Mumbai.
Kolkata-born Kaushik says he got the idea of a strike - as the mass sick leave eventually came to be regarded - from the announcement of a one-day suspension of operations by the Federation of Indian Airlines (FIA), the domestic airlines lobby, in August.
The FIA's threat to suspend domestic operations for a day, to pressure the government to meet various long-standing demands, was called off just two days later. But it caused sufficient consternation to convince Kaushik of its potential value.
The cassus belli between Jet Airways' pilots and the management pre-dated that development by a month with the formation of the union. The pilots alleged that the management at Jet are expatriates and changed every two years and that the new management had stopped honouring their contracts signed earlier.

The management, however, declined to discuss these issues with the pilots' lobby - the Society for Welfare of Indian pilots or SWIP - saying it had no legal rights to talk to them.
NAG, which represents 650 of Jet Airways' 1,000 pilots, was registered on July 21 as a result of this.
Things started to escalate after Thomas and Balaraman were sacked on July 31. It was never clear why Kaushik was not given similar treatment. Asked about this, Kaushik said, "Maybe the management thought that terminating me from services would have made matters worse."
Once the management's hard-line stance emerged and despite conciliatory proceedings by the labour commissioner, Kaushik decided to go ahead with the protest. "Our only demand was the reinstatement of the boys they had terminated and we thought that this would not happen with conciliation," he explained.
On September 8, over 300 of NAG's "boys" took sick leave, grounding 168 domestic and international flights, a pattern that was to repeat itself till September 12. As chaos reigned in airports around the country Kaushik remained behind the scenes negotiating to save the fledgling union.
Ultimately, he won. After days of tough TV talk by Jet Airways Chairman Naresh Goyal and other senior managers, plus a press conference by the ground and cabin crew pleading for the pilots to return to work, the management blinked. The dismissed pilots — including three who were sacked for declining to submit to a company doctor's examination — were reinstated.
After five days, the 16-year-old airline, already reeling under annual net losses of Rs 402.3 crore, was another Rs 160 crore in the red. Worse, having arguably set new standards in service when it started in 1993, the airline's image suffered irreparable damage.
Such has been the impact of this protest that the airline felt constrained to offer an across-the-board 50 per cent cut in ticket rates for a week to win back customers.
Kaushik, however, is satisfied with the outcome. Many pilots in the union said they always expected this from him.
This is no small victory for a man who said he became a pilot because he was attracted to the uniform and the thrill of saying "Roger", the standard acknowledgment for aviators around the world.
His ascent, however, was not easy. Training from Madras Flying Club, he failed to clear the test for his pilots' licence the first time. Kaushik joined Indian Airlines as a pilot in October 1978 and joined Jet Airways in October 1997 - four years after Jet started its operations.
NAG is only part of Kaushik's interests. He is also proud of his achievements as a painter. The invitation to a recent exhibition of his paintings in Bangalore read thus: "Capt Girish Kaushik comes from an artistic family that include Girish Karnad and Dinkar Kowshik of Shantiniketan. Totally self taught, he has managed to juggle his passion for flying (Jet Air) with his passion for painting which gives him plenty to do during days his feet are planted firmly on the ground."
Kaushik also tries his hand at interior design - he claims to have designed the drawing room of his house in Mumbai. He is also a black belt in Judo and ran a training club called Madras Judo Club in 1975, where he said he trained some police officers of that time.
Clearly, Kaushik is well versed in the art of confrontation.