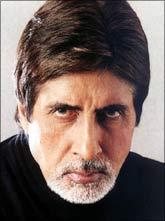 Vijay is the name of the character that Amitabh Bachhan has played in many of his movies. In most cases, Vijay belonged to the underprivileged class.
It's a curious coincidence that the megastar has just become brand ambassador for an insurance product called Max Vijay, a product targeting the poor.
"We want to sell Max Vijay as an FMCG product," says Anisha Motwani, chief marketing officer of Max New York Life.
Max Vijay is a low premium policy with a premium of Rs 10 to Rs 2,500. The product has so far covered 70,000 households and the insurer aims to take it to over three million in the next three years.  The campaign, first launched in Agra, will target the Hindi heartland and then see a nationwide release.
"Max Vijay will help the common man to achieve his dream, as every rupee saved helps him to rise up the hierarchy," says Piyush Pandey, Executive Chairman and Creative Director- South Asia, Ogilvy & Mather, the agency behind the new Max Vijay campaign.
Max isn't the only insurer that has started leveraging celebrity appeal. Cricketers Sachin Tendulkar, Virendra Sehwag, Yuvraj Singh, and the winner of Femina Miss India 2009 Ekta Chaudhary have also jumped on the insurance "brand wagon".
But will celebrity endorsement help in raising insurance awareness? No one is quite sure. Madhukar Sabnavis of Ogilvy and Mather says "since insurance is sold and not purchased, it's not easy to push up sales. We do not know how successful the endorsements will be, but Bachhan did very well for ICICI Bank."
The wait-and-watch mode to see the impact is understandable. Except for a couple of examples, celebrities have not been very successful in endorsing financial products.
Insurers, however, believe advertisements will help in attracting eyeballs at a time when higher penetration is on top of the agenda. The life insurance industry has a mere 4 per cent penetration, while it's just 0.6 per cent for the non-life industry.
Recently, Birla Sun Life appointed cricketers as brand ambassadors. "They are actually philosophy ambassador and not brand ambassadors. We have tried to capture their aspirations and fears," says Ajay Kakar ,chief marketing Officer of the Aditya Birla Financial services group.
Bajaj Allianz appointed the winners of Pantaloons Femina Miss India 2009 pageant, including Ekta Chaudhary, as its ambassadors.
"Celebrity endorsement creates instant recall and it becomes easier to reach the masses," says Bajaj Allianz life insurance head marketing Akshay Mehrotra .
TapRoot India CEO Agnello Dias sums it up, saying "celebrities have nothing to do with the products they are endorsing, except a few.
The recent engagement of celebrities in the insurance space will only help them break the clutter."