What do you expect two young investment bankers, pursuing an MBA from London Business School, to discuss when they meet? Deals or investment banking. When Gaurav Mehta and Ankit Agarwal met at LBS in the summer of 2008, they spent most of their time discussing rural India, and how they could create a business out of it.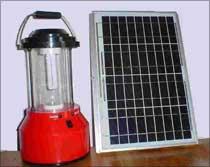 They had a rural connection. Mehta, born in Germany, has been helping Pratham, India's largest NGO, raise funds and awareness in Germany. In India, Pratham has access to over 10,000 young women who work directly and 300,000-plus volunteers in as many villages, many of whom have taken agri-related vocational training.
Mehta and Agarwal thought they could leverage this to create a rural retail network by bringing in products and services to rural consumers that are relevant and affordable. "There's a huge gap in rural distribution and often producers are not able to take their products to consumers due to high cost and inefficient distribution," said Agarwal.
This gave birth to Project Dharma, which aims to serve the needs of rural households at the base of the pyramid by creating a rural retail network that provides customised products and services sold at a socially affordable price point. Dharma also aims to provide micro-finance/credit solutions for rural entrepreneurs and consumers.
Starting with villages in Sangli district of Maharashtra, Dharma today sells products and services like solar lanterns; Reuters Market Light, an SMS service for farmers with accurate mandi prices, local weather forecasts and crop advice; Shell gas stove and Godrej Chotukool, a portable refrigerator that runs on battery.
The price tags: The solar lantern is available for Rs 500, Reuters Market Light services for Rs 175 (for 3 months), Rs 350 (for 6 months), and Rs 650 (for 12 months), the gas stove for Rs 850 with a two-year warranty and Rs 1,500 with five-years warranty while Godrej Chotukool sells for Rs 3,000. Dharma has already sold over 700 solar lanterns.
Consumers are buying in for quality and novelty. The solar lantern (which runs for 4-6 hours on a full charge) offers better quality light and is safer than kerosene-lanterns. A consumer spends Rs 50-70 a month on a kerosene lantern. They can recover the cost of a solar lantern in 8-10 months. Similarly, farmers can never trust middlemen when they go to sell their crop. Reuters Market Live provides farmers with direct knowledge of mandi prices for any three crops, and helps them negotiate better for their crop.
Dharma has trained Pratham's volunteers and former associates to create village level entrepreneurs. Typically, they are people from villages who are well networked and associated with Pratham, or may have availed of its vocational training or agri-related consultancy.
They could have a farm income of Rs 2,000-Rs 2,500 a month, and make a similar amount by selling products offered by Dharma. It has 70 VLEs working across districts in Maharashtra, and hopes to have 1,000 of them by the end of this year.
Dharma makes money on sourcing of products. Agarwal is not comfortable discussing margins. Since it buys in bulk and reaches rural customers directly, partners are willing to oblige it with margins of 30-50 per cent, which differ across products. The VLEs, in turn, make margins of 20-25 per cent.
"Once we expand, margins will improve over time. That's why scale is important," said Agarwal. To improve their viability, Dharma has increased the coverage of VLEs from one village to three villages.
Next, the company plans to offer other products like water purifiers and long-lasting, insecticide-treated mosquito nets. It also plans to tie-up with micro-finance institutions to finance the working capital for its VLEs / sales people as well as offer credit to customers. "The most important thing is to be profitable and have a solid product portfolio of 4-6 products, which may vary across states," said Agarwal.
Dharma's initiative could pitch it against similar initiatives: ITC's e-choupal and Hindustan Unilever's Project Shakti. There's a difference. Unlike Shakti, which is company-specific, Dharma would sell multiple products. "We want to source the best products at the best price. We don't push products. We choose our products through customer surveys, and estimating demand," said Agarwal.
These are early days and Dharma will encounter many challenges as it scales up. As it finds a market for its products, it is bound to attract competition from local traders and me-too ventures (self-help groups or micro-finance competition).
Second, it may find it difficult to sustain higher margins on its products. And, finally, the model will get truly tested when Dharma tries to scale-up nationally.