Job opportunities arise as companies try to cut costs and conform to laws, says Joyita Chatterjee.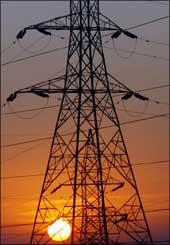 If you have an eye for detail and know how to manage your time well, auditing could be the right field for you. However, in order to be an energy auditor, you will need to acquire multi-disciplinary knowledge.
Says Dipankar Dasgupta, senior energy manager, West Bengal Power Development Corporation: "An energy auditor should know how to club his theoretical and practical knowledge."
Demand creation: Business-oriented factors and investors' interest in green technology have largely initiated energy optimisation programmes in India. The government has already notified public sector companies in the power and energy sector to maintain at least 5 per cent renewable energy resource in a year.
Says Arvind Sharma, associate director, KPMG Advisory Services: "Certain states, such as Tamil Nadu, West Bengal and Andhra Pradesh follow this norm on a mandatory basis."
Adds Kishore Butani, founder of CarbonYatra.com, a carbon market information portal: "Some private players have plans to invest in wind energy and solar energy generating capacity. For example, Tata Power plans to invest as much as Rs 13,000 crore."
In the current situation, a company's brand image depends on its disclosure of environment consciousness programmes and responsibilities towards climate change.
An energy auditor compares the mandated energy norms with the company's energy consumption levels and submits a detailed report to Bureau of Energy Efficiency (BEE). Sharma adds, "Companies have realised that energy audits, if done regularly, can save them a minimum cost of 12 per cent from the total cost. At times, it could account for up to 40 per cent of the cost reduction."
Energy Auditor

Energy Manager

Expected entry level  pay: Rs 8 lakh, p.a.

Expected entry level  pay: Rs 6 lakh, p.a

Roles And Prospects

Roles And Prospects

Appointed by companies to conduct energy audit

Co-ordinates the implementation of efficiency improvement projects in a designated company, as suggested by energy auditors

Compares companies' existing energy consumption levels with prevalent energy norms

Develops training programmes for energy efficiency at operating levels

Recommends energy-efficient technologies and alternate energy sources

Participates in exchange programmes with other energy managers of the same sector

After 10-15 years of experience, one can work as a consultant and earn up to Rs 40 lakh per year

Often, companies outside India outsource work to energy managers in India

One can apply for an ISO licence and become a regulator, but this will require adequate experience


Nine designated sectors which have to conduct energy audit once in three years

Power plants

Pulp and paper

Railways

Textiles

Cement

Aluminium

Chlor-Alkali

Fertiliser

Iron & steel
Growing importance: There are 2,376 certified energy managers and 5,390 certified energy auditors in India.
Says Neeraj Dhingra, project manager, BEE: "The government has designated nine sectors for which it is mandatory to conduct energy auditing once in three years." He thinks India will need 3,000 more energy auditors in the next two years.
Under the European Union Emission Trading System (EUETS), Indian companies can trade carbon credits -- a permit that allows the holder to emit one ton of carbon dioxide -- with European companies, who buy them to raise their credit earnings and minimise the chances of being fined by the government.
Says Butani, "Presently, an Indian company can earn 10 euros for every carbon credit it sells. On an average, every 2,000 MW of renewable energy produce earns 1,800 carbon credits in a year. There are already 1,500 companies in different sectors in India who have applied to the United Nations for carbon credits."
Companies are fast gearing up to focus on their renewable energy resources, but we are still way behind developed countries with regard to the implementation of an integrated energy efficiency system.
Qualification required: According to the Energy Conservation Act, 2001, energy auditing has to be done by a certified energy auditor for the designated consumers. The command of the Act is shouldered by BEE that conducts a national level certification examination twice a year.
Individuals with a B.Tech degree in electrical, mechanical, chemical or civil engineering are eligible to appear for the exam, and they become accredited energy auditors upon clearing four papers. Those with a diploma in engineering or a bachelor in science can also take the test; however, they are recruited as energy managers. The examination is held on weekends, two papers per day.
Says Dhingra, "A candidate can appear five consecutive times for the exam in six years."
The certificates are available within one month of passing the examination. A core subject on energy conservation in the early years of education will definitely benefit candidates appearing for the examination.
The reward: Initial salaries are lucrative for people with experience in the engineering or auditing field. The minimum salary expected at the entry level for energy auditors is about Rs 8 lakh per year. Energy managers can bag a package of about Rs 6 lakh per year with some prior experience.
Experts say that an accredited energy auditor with a minimum experience of four years is ideal for the industry. One can become a consultant after 10-15 years of auditing experience.
Pradeep Kumar, an energy auditor with Teri, an energy and resources institute, says: " The best way to flourish in this field is by interacting with Indian and global vendors. Good networking with foreign auditors keeps one updated with the latest norms and technologies."
Some foreign companies also outsource work to India and hire energy auditors, mainly for climate change auditing.
Butani says senior auditors with adequate experience can do auditing as consultants and earn up to Rs 40 lakh a year.
If you are enterprising, and flexible to changing norms, energy management and auditing could be your dream career.
Rs 1 lakh= 100,000