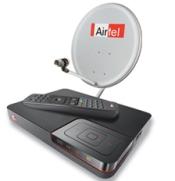 With competitive pressures increasing at home, Bharti is making a third attempt to gain a foothold in the African market, write Vishal Chhabria and Ram Prasad Sahu.
After two failed attempts to take over MTN, Bharti Airtel is trying again to gain a foothold in the African market. While it has recently acquired Warid, a small Bangladesh-based telecom player, it is now in talks with Kuwait-based Zain Telecom to acquire the latter's African unit, Zain Africa BV, for an enterprise value (EV) of $10.7 billion (Rs 48,150 crore).
While finer details haven't been spelt out, assuming debt is part of the deal and that Zain Africa has 45 million subscribers spread over 15 African countries, Bharti will be paying a reasonable $237 a subscriber, which is well below Bharti's EV (enterprise value) per subscriber of $250 and the $280 a subscriber it paid for Warid.
The African acquisition could well have to do with penetration levels, which at an average of 30-40 per cent across Africa indicate there is potential. The African market is relatively less competitive with the average revenue per user (Arpu) at $3-25 per month (average of $8-10).
The Indian market, which has been growing at a rapid rate (50 per cent year-on-year growth in CY09), will most likely become saturated over the next three years as new players try to grab customers and existing players try to build their base in the Tier-II and Tier-III towns. Most players have already seen their Arpu decline in the last two years.
Another reason for overseas expansion could be competitive pressures in the domestic market which have seen Bharti lose both subscribers and revenue share. For the December quarter, the company's subscriber and revenue market shares slipped the most among national players (excluding BSNL) to 23 per cent (220 basis points) and 32.4 per cent (70 basis points), respectively.
Though the investment in Zain Africa could prove to be beneficial over the long term, the markets are probably concerned about the short-term pressure from funding the deal, losses at Zain and investments required to expand the business over the next few years.
Bharti's stock, which tanked 9 per cent on Monday to Rs 285, is trading at 12.5 times its 2010-11 estimated earnings per share of Rs 22.7 and may continue to be under pressure in the near term.