People are no longer sure we are educating leaders who have the competence to fulfill the responsibilities that come with their positions of power and privilege, says Harvard Business School dean Nitin Nohria.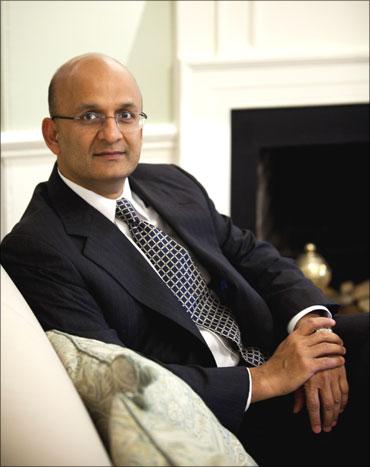 As I begin this exciting new phase in my life, I am reminded of the time almost 22 years ago when I joined Harvard Business School.
I was graduating from the MIT Sloan School of Management's PhD program and was lucky to have been offered jobs at several leading business schools. As all schools did, I was invited back to spend a day at HBS.
I remember walking into the campus and being awed. I remember attending a class and being wonderstruck by the quality of students and their level of engagement in the case discussion. The teaching environment I witnessed was something I had never before experienced.
I could readily see why the school had such distinguished and loyal alumni. In my meetings with faculty members, I remember being inspired by their passion for producing ideas that had power in practice. I remember the professionalism of the staff that had paid such careful attention to every detail of my visit.
It was clear that this was a school that didn't just teach management, it practiced it. I came home so agog that my wife, Monica, knew that this was the school we had to choose, even though she was tempted to go west because she had job offers from Apple and Oracle.
My parents, who live in India, were glad that we had finally come to our senses because they could not fathom any choice other than HBS -- the most admired and recognised brand in business education, certainly in America, but even more so in other parts of the world.
I joined HBS because its values resonated so deeply with mine. What struck me about the school from the start was that it was not just trying to be better than other schools; it was trying to be distinctive.
Put simply, I fell in love with the school and have been in love with it ever since. I love all the work I have had the privilege of doing at HBS, but most of all I have loved teaching the amazing students we have, in our MBA programme, our executive programmes, and our doctoral programmes.
As our beloved institution enters its second century, there is so much to look back upon and feel proud of. Yet, as we look ahead, we have to work hard to sustain what has so aptly been called a 'delicate experiment,' because HBS is and will always remain a work-in-process, sustained by our collective willingness to keep looking forward and remaining open to change.
I believe that for HBS, the coming century can be the century of innovation.
During the search, one of the things president (Drew) Faust heard most frequently is that HBS is at an inflection point. As business itself has lost society's trust, so has business education.
People are no longer sure we are educating leaders who have the requisite competence and character to fulfill the responsibilities that come with their positions of power and privilege. From my childhood, the example of my father, who managed a large company in India, led me to believe that business is a vital societal resource, that it plays an essential role in contributing to the prosperity of any society.
Now more than ever the world needs business leaders who can build great companies, generate new jobs, produce valued goods and services, stimulate innovation, and tackle common social challenges like healthcare, education, environmental sustainability, poverty, and peace and security. Just as we educated leaders who contributed so much in the last 100 years, we must educate leaders who will contribute greatly to humanity's prosperity in the next 100 years.
Sustaining our mission of educating leaders who make a difference in the world will require building on many elements of what we do so distinctively. We will also need to identify areas that require change and where we must build new capabilities.
In what ways must we innovate so that we can remain the pioneers in business education worldwide? How can we think in fresh ways in our educational programs; in our research and its impact on practice; in our convening and publishing activities; and in our amazing library and physical and technological infrastructure? We must ask of ourselves, as we would ask of any of the organizations we study, what are the opportunities to embrace innovation in all that we do?
Beyond that, how can we become the model of an inclusive community, where everyone feels valued, where everyone learns, where everyone feels the opportunity to succeed, and everyone is committed to each other's success? How can we draw strength from our differences and discover the commonalities that cut across them?
Next, in a world that is rapidly becoming more global, how can we best expand our international reach? How can we best bring the world to HBS? How can we best bring HBS to the world?
And as we look within the school, across the university, and out on the world, what will enable us to build integrative bridges across existing boundaries? How can we work across units, across disciplines, and across different parts of Harvard? How can we best take advantage of each other to do more than any one of us could do alone?
These are simply some initial questions to stimulate our thinking. Pursuing answers that draw on our distinctive identity and strength -- and framing further, deeper questions that call forth our creativity and common purpose -- will be our shared pursuit in the days and months ahead.
One of my dearest friends and mentors, Sumantra Ghoshal, who died too young, had this wonderful metaphor he called 'the smell of the place.' He had grown up in Kolkata, and went back there every summer to spend time with his parents.
Sumantra had boundless energy. Yet, when he went to Kolkata in the middle of the summer, he felt like the smell of the place just sucked all the energy out of him. Temperatures often exceed 100 degrees, and the humidity often approaches 100 percent. The air is so thick, you feel like you are in a steam-bath.
As hard as he tried, he just couldn't find the energy to be his usual self. He felt listless and tired. He would contrast that experience with the smell of the place along the Charles River in the fall or in Fontainebleau forest near INSEAD in the spring, where he went to teach after he left Boston. The temperature is perfect, the air feels crisp; everything feels vibrant and alive.
It is hard not to feel a lift in your step, not to reach out and pluck a leaf from a tree.
Sumantra used this metaphor to exhort people he taught to change the smell of their place -- to make sure that the smell of their own organisations was more like it is along the banks of the Charles in the fall or Fontainebleau Forest in the spring rather than downtown Kolkata in the summer because one energizes and the other enervates.
Since we have the advantage of sitting on the banks of the Charles River, let's dedicate ourselves to creating a place where the smell of the place energizes and inspires us all each day -- a place, as my colleague Linda Hill would say, to which we all want to belong, and all feel we do belong.
Inspiration comes when you feel you are a part of something special, something bigger than yourself, something that makes a difference in our own lives and allows us to make a difference in the world.
Let's work together to forge a vision for HBS to assure it will be a beacon for business education for the next 100 years. Let's work together to usher in a new century of innovation at Harvard Business School, challenging ourselves to contribute to a more enlightened and prosperous world.
Image: Nitin Nohria, the newly appointed dean of Harvard Business School. Photograph: Stephanie Mitchell/Harvard University News Office/Handout/Reuters
Excerpted from Harvard Business School dean Nitin Nohria's remarks to the HBS community.