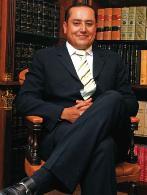 Sabeer Bhatia, the man best known as one of the pioneers of online emailing after he co-founded Hotmail.com (and subsequently sold it to Microsoft), is on another mega project. One that just has the potential to steal the software giant's thunder.
The Live Documents service offered by the Bhatia-promoted InstaColl is already a big success in India, especially among the education fraternity. "This one is really hot," says Bhatia, demonstrating the Live Documents' capabilities to Business Standard.
He was on a visit to India to sign a contract with the Visvesvaraya Technological University (VTU) for Live Documents. The company has also signed up with the Karnataka government, which will implement the use of Live Documents in all 300,000 personal computers in government offices across 30 districts.
"Live Documents does to 'Office' what Hotmail did to email. Earlier, email resided on your computer, but you needed specific software on your computer to send and receive messages and email. We took it to the browser so that all your data is stored online. Then, from any browser in the world, you could send or receive email. Live Documents does the same thing for all your documents now. I can create my documents wherever I am through a browser; I can edit them; I can send them," says a very confident Bhatia.
A rough ride...
Of course, while he may be known for his aggressive thinking now, Bhatia was not always a success. He was perhaps one of the early birds to understand the concept of cloud computing when he launched his second venture – Arzoo.com – way back in 1998, a little before the dot-com bust.
"Yes, it was little early for its time. It was not just us. Every other Internet company spent a lot of money initially and without proper revenue flows, many of these companies imploded in the dot-com bust," reasons Bhatia on his initial failure in Arzoo.com, which was supposed to be a real-time marketplace for technology-related solutions and support. In 2005, he converted Arzoo into a travel portal. It is now the third-largest travel portal in the country.
Arzoo did not succeed like Hotmail, but it laid the framework for his next two ventures that centre around cloud, effectively competing with Google, Cisco and Microsoft (the last one's Office suite is considered the most successful software application with revenues of over $100 billion). In fact, Bhatia's fourth venture – Sabse Technologies, which has come out with a cloud-based software product, Cloud Telephony or Cloud PBX – is set to bring an end to the era of physical PBX, with an addressable market of $25 billion a year.
In this particular service, instead of a caller calling to a landline number that hits the PBX and later routes the call to the designated extension number, all extensions are managed through a web browser, which will determine what number the call should be forwarded to.
A desi suite
Now, according to Bhatia, InstaColl's Live Documents is not just a great product because of its user interface and finish – and, of course, collaborative technologies due to the use of cloud – but it is also a great Indian product. The product was developed with the help of just 30 people. "This is a remarkable achievement because Microsoft employs 12,000 engineers in their Office division. And we have done the same thing (Office substitute) with only 30 people — all Indians, and all based out of Bangalore," says Bhatia, who considers Apple co-founder Steve Jobs his hero.
At the core of InstaColl's Live Documents is Adobe's Flash technology, the reason why it is perhaps the only company in Asia to get nominated for the Adobe Max Awards, expected to be announced sometime this year. Interestingly, the company's initial focus was to build a collaborative layer around MS Office in real time, to help Microsoft sell its products.
However, the company faced a hard time in the initial years in selling the product as it was just an addition to the core Office product. This prompted InstaColl to work on its own application, which was not too easy. InstaColl's office productivity suite runs on both - an Internet browser (cloud) as well as on the desktop. The Live Documents is integrated with Web 2.0 with 100 per cent feature compatibility with Office.
Reasoning why it makes sense for organisations to have Live Documents, Bhatia says: "Microsoft Office costs about $250 (about Rs 10,000 in India), whereas someone using Live Documents needs to pay just Rs 200 a month with access to the latest version of the software. It's a question of operational expenses versus capex."
Bhatia does not want to stop here. He is also working with a couple of "cool" product ideas for Sabse Technologies. Sabse already has a free video conferencing platform in the cloud, called SabseBolo. Besides, the company's consumer application 'jaxtr', which enables one to make free calls internationally from any mobile phone, is expected to be in direct competition with the likes of Googles and Skypes.