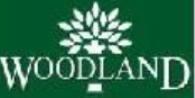 Five years ago, Woodland, the maker of outdoor shoes and apparel, with a flourishing business in the country's metros, decided to test waters in Tier 2 and Tier 3 cities.
It opened a store each in the retail high streets of Jaipur and Udaipur, both well-known, well-to-do cities. Woodland had much expectation.
But the stores flopped - there just weren't enough buyers - and had to shut. Woodland then decided to stay away from smaller cities for a couple of years. No more experiments, no more testing waters was the message from the head office in Delhi.
A year-and-a-half ago, amidst the buzz about the potential of Tier 2 and Tier 3 cities, Woodland decided to venture into these cities once again. This time it tweaked its strategy a bit.
Instead of opening the regular 300 square feet stores, it decided to go full throttle taking up entire buildings or up to 30-40 per cent of all the space in a mall, and converting them into spacious, almost large-format stores.
"We decided to make the Woodland store a landmark in such cities. Nothing works like word of mouth in small cities and towns. If people see a big store which stands out, it becomes a talking point and they make sure they visit it," says Woodland Managing Director Harkirat Singh.
For the time being, the strategy seems to be working. The response from such stores has been encouraging. But Singh admits what's also working in his favour is a sea change in the retail landscape and consumer attitude in the past two or three years. Smaller cities are buzzing with retail activity.
Branded stores are coming up left, right and centre, and the consumer is no longer shy of opening his wallet. "The consumer in these cities is now ready. The youth is becoming brand conscious, and we see them much more open to spending," says Singh.
No doubt, Woodland has been on an expansion spree in Tier 2 and Tier 3 cities. While currently 60 per cent of its 300-plus stores are located in metros and 40 per cent in smaller cities, Woodland wants this to change to 50-50 in the next one or two years, and then gradually to 40 per cent in metros and 60 per cent in smaller cities.
"In the past two or three months alone we've opened stores in Varanasi, Allahabad, Vapi, Sangli, Thrissur and so on. Unlike five years ago, many of these stores have been doing well from day one. Our plans for the next two to three years will be concentrated on Tier 2 and Tier 3 cities," says Singh.
"Certainly there is a big difference in real estate costs when it comes to Tier 2 and Tier 3 cities versus the metros. But what companies like Woodland will have to be careful about is that not every such city is going to work. Not every location drives enough demand for such products for the business to sustain. Yes, latent demand is there in many cities and locations, but Woodland will have to carefully evaluate the sites before selecting them,"says Devangshu Dutta, chief executive, Third Eyesight, a retail consulting firm which has been tracking the sector in Tier 2 and Tier 3 cities.
But that's a significant shift for a brand which has primarily been catering to the urban middle class in big cities for almost two decades. Woodland is a sub-brand of Aero Group which started as a winter boot manufacturer in Quebec, Canada in the 1950s. Called Aero America then, it manufactured outdoor winter boots for Canada, Russia and Europe.
The company entered the Indian market with Woodland in 1992. With a factory in Sonepat, it catered primarily to Delhi and some other large cities in North India.
Multinational shoe giants weren't in that time and the only competition came from the likes of Bata.
Woodland differentiated itself early on being a rugged, outdoor leather shoe brand, the kind usually preferred by adventurists. Being a new category, it picked up as a fashion trend among the youth. Woodland grew; it also entered the apparel category; and in the next couple of years it became a well-known brand, first in North India and then across the country.
Today, with over 300 company-owned stores, it has a retail space of around 600,000 square feet. Its shoes and apparel are also retailed through about 3,000 distributors across the country. The company says it has revenue per square feet of Rs 5,000 and has been growing consistently at 20 to 25 per cent over the last few years.
Nature driven
What drives the brand? Singh says Woodland has always been an outdoor and adventure brand with close association with nature and environment. "It's this connect that has been the soul of the brand. We not only build this association through our promotions, but also through our processes and practices."
Woodland plans to leverage this association more strongly to further strengthen the brand. How? By changing over its entire range of shoes and apparel to quality eco-friendly products - made with materials and chemicals that don't harm the nature; by making the manufacturing process less harmful to the environment; and by communicating and promoting the brand on the same lines.
The intent is to make eco-friendliness its brand recall. "While it's good to see brands taking a higher stand and making eco-friendliness their brand philosophy, such a positioning is still not a sales driver in India as much as it may be in the US and UK. It may have a significant advantage in the long term, but currently I don't see it making much of an impact," says Dutta of Third Eyesight.
Singh says: "The focus really hasn't been on growing the number of stores. We could easily have opened many more outlets than we have in the past one year. The focus is on quality and making products that are true to the brand's values. If the quality is high and stands by the brand promise, growth will come on its own."
Early this year, Woodland invested close Rs 30 crore (Rs 300 million) in an initiative called Pro-Planet to position itself as an environment-friendly brand and communicate the message across to its target group - the youth.
The initiative involves high level of interaction with consumers using social media (Facebook and Twitter), raising awareness on environmental issues and sustainability, and communicating what Woodland's doing to make its products and processes green.
"Social media is a big focus area right now. While it helps us communicate our brand values, more important is the feedback we get from our customer. They tell us what more can we do, where are we lacking, and what they expect from the brand, and that's really important for us," says Singh. In the next two months, Woodland would be rolling out an "E-store" to sell products online both within the country and internationally.
To ensure high quality on the product side, Woodland is investing Rs 80 crore to 100 crore (Rs 800 million to Rs 1 billion) in state-of-the-art shoe manufacturing equipment from German machinery maker Desma.
The company says the technology is the latest in shoe manufacturing where most of the processes are automated using robotics. Footwear manufacturing has always been labour-intensive, involving cutting of leather, stitching, sewing and so on; more manpower means more mistakes.
The new technology will take in automated designs and handle all functions using robotic processes. It will reduce the manpower to one-third.
The machinery will be installed in three or four phases in two years. The first line has already been set up at Woodland's unit in Baddi. Each new line will bring a capacity of 1.5 million pairs a year.
The total capacity it will bring at the end of the installation will be about 3 to 4 million pairs a year. In the next two years, Woodland hopes to increase its capacity from the current 3.5 million to about 7 to 8 million pairs a year. Gradually, it plans to bring all its production under the new technology.
Woodland says almost all the raw material used for making shoes from this machinery will be eco-friendly and recyclable. Materials such as polyurethanes used in making soles are coming from German companies like BASF and Huntsmann and follow the high eco-friendly standards in Germany.
The leather used for making shoes is mostly vegetable-tanned - it uses harmless natural chemicals - and comes from the company's tanneries in several countries. Leather outsourced from other tanneries is also vegetable-tanned.
Usually tanneries discharge a lot of harmful waste, but Woodland says it has installed technologies which recycle the waste to a large extent.
Effluents (water mixed with used chemicals) from its tannery are passed through a series of pits where the water is treated with chemicals like ferrous sulphate and lime mixed with poly-electrolytes to precipitate and separate the clear water and sludge. Woodland claims the process helps it clean up to 25,000 litres of discharge every eight hours.
"Most of the waste from our tanneries comes back to the product. We are trying to give the customer the message what Woodland stands for," says Singh. In apparel too Woodland says it mostly uses organic cotton and eco-friendly fabrics, and synthetic materials are avoided.
Apparel today contributes 40 per cent to Woodland's business. The company aims to grow this share to 50 per cent in the next two years. Here again a big focus is on technically-sound outdoor wear such as water-proof jackets and eco-wear garments.
Close to 50 per cent of the apparel manufactured is outsourced from specialised factories, say for jackets or denim, in Vietnam, China and Korea, and the rest is produced at Woodland's factories in India.
To ensure that the apparel follow the latest trends, Woodland has tied up with several designers in Italy who supply the latest designs as well the know-how to manufacture it as a kit.
Last year, the company invested about Rs 5 to 10 crore (Rs 50 million to Rs 100 million) in new automated machinery from Italy. All the effort is focused on enhancing the quality to make it a growth driver, say Singh.
Back to Woods
Recently, Woodland has reintroduced its sub-brand called Woods which caters to a completely different segment - formal wear. Woods was first introduced in 1998-99 as a semi-formal brand but was withdrawn after a year as it failed to build affinity among consumers as a separate brand.
This time Singh has chalked out a different strategy for Woods. While currently Woods shoes, bags and accessories are being sold at Woodland stores, Singh plans to open separate Woods stores selling only products under the brand to give it a distinct identity.
"Woods will have high-end men's and women's footwear, bags and accessories, priced much higher than the Woodland range," says Singh. It will be targeting a niche market with small boutique stores in upmarket locations limited to the metros. Woodland is opening five such stores this year - two in Delhi and one each in Mumbai, Bangalore and Chennai."
Woodland has been expanding its range quite regularly. Recently, it introduced kids wear and a yoga range. New ranges and categories mean more space requirements. So from this year onwards, Woodland has been looking for bigger space to accommodate more.
While earlier 1,000 to 1,500 square feet stores were sufficient, it is now taking up spaces of 3,000 to 4,000 square feet, and even up to 5,000 square feet in some cases.
Woodland says almost 80 per cent of its stores are profitable. Last year, while four stores were shut down as they were not viable, six were relocated because of high rental. The company says relocation is a part of the game and becomes necessary if the rent is high and the stores are not making much money. "Often we try to renegotiate the rent, and we also keep looking out at better, less costly nearby locations," says Singh.
Woodland is also attracting good business from large-format multi-brand retailers like Shoppers Stop, Lifestyle and Reliance. About 30 per cent of the sales happen from stores other than Woodland's.
"These businesses open stores faster than us and they need stocks from us, which we supply in bulk through our distributor. We give them whatever help they want; if they want some staff we give it from our company's side. If they want replenishment we give them replenishment. If there is an after sales issue we are always there," says Singh.
He says Woodland treats them just like its own retail stores, or even better sometimes. For instance, if certain product is short, it prefers to give it to them before its own stores. "Ultimately, it is a partnership where we are growing together," says Singh.