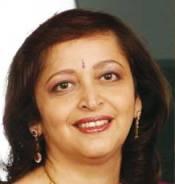 Swati Piramal
President
The Associated Chambers of Commerce and Industry of India
There is a case for more stringent evaluation of CSR plans based on voluntary allocations, but a rule-based approach might be more effective.
The World Business Council for Sustainable Development has noted that a coherent CSR (corporate social responsibility) strategy based on integrity, sound values and a long-term approach offers clear business benefits to companies and contributes to the well-being of society.
The originally defined concept of CSR needs to be interpreted in a broader conceptual framework of how companies embed their corporate values as a new strategic asset, to build a basis for trust and cooperation within a wider stakeholder community.
Though there has been evidence of a paradigm shift from charity to a long-term strategy, the concept is still believed to be strongly linked to philanthropy. There is a need to bring about an attitudinal change in people about the concept by having more coherent and ethnically driven discourses on CSR.
It has to be understood that CSR is about how companies balance their business ethics and behaviour with business growth and commercial success along with a positive change in the stakeholder community.  
Several companies today have specific departments to operationalise CSR. There are foundations or trusts or a separate department within an organisation that looks into the implementation process.
Since these departments are treated as separate entities, they have a flexibility and independence to carry out tasks. But these entities often work in isolation without creating a synergy with the other departments of the company.
There is a need to understand that CSR is not only a pure management directive but it is also central to the company and has to be embedded in its core values and principles.
Whatever companies do within the purview of CSR has to be related to its core business. CSR has to utilise things that companies are good at. It has to take advantage of core skills and competencies of companies. It should be a mandate of the entire organisation and its scope does not simply begin and end with one department alone.
There is a need to incorporate an evaluation plan that measures the short- and long-term impact of the CSR practice - apart from providing suggestions on improving fund utilisation and the methodology for executing projects.
Though there have been success stories of short-term interventions, their impact has been limited and has faded over a period of time.
It is essential for companies to adopt a long-term approach rather than sticking to short-term interventions, involving the employees in the long-term process of positive social transition.
A clearly defined mission and a vision statement combined with a sound implementation strategy and a plan of action firmly rooted in the ground realities, and developed in close collaboration with implementation partners are needed for the successful execution of CSR. One area that can be considered for companies is to share best practices. A plausible framework for this could be benchmarking.
Therefore, the challenge is to apply fundamental business principles to make CSR sharper, smarter and focused on what really matters. This can be done by focusing on priorities, allocating 2 per cent of the book profit earned by companies on a voluntary basis from which returns that are expected are either tangible or intangible.
There is a need to optimise available resources by ensuring that efforts are not duplicated and existing services are strengthened and supplemented. It's important to monitor activities and work in close liaison with implementation partners such as NGOs to ensure that the initiative delivers the desired outcome.
Performance should be reported in an open and transparent way in the annual report so that everyone can celebrate the progress and identify areas for further actions.
A long-term perspective by organisations that encompasses their commitment to both internal and external stakeholders is critical to the success of CSR and is important for companies to be able to deliver on the goals of CSR strategy.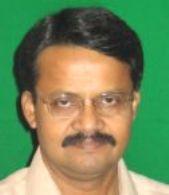 Bhartruhari Mahtab
Member, Parliamentary Committee on Finance
Corporate Social Responsibility (CSR) has emerged as a significant theme in the business community and is gradually being mainstreamed. I sincerely believe that responsible business is a form of corporate self-regulation integrated into the business model.
Ideally, CSR policy should function as a built-in, self-regulating mechanism in which companies would monitor and ensure their support to law and ethical standards.
Companies would also embrace responsibility for the impact of its activities on environment, consumers, employees, communities, stakeholders and all other members of the public sphere.
Moreover, businesses focused on CSR would proactively promote public interest by encouraging community growth and development, and voluntarily eliminate practices that may harm the public sphere.
CSR should mean a deliberate inclusion of public interest into corporate decision-making and should honour a triple bottomline: people, planet, profit.
Some argue that CSR distracts companies from the fundamental economic role of business; others say that it is nothing more than a superficial window-dressing. For some, it is an attempt to pre-empt the role of the government as a watchdog over powerful multinational corporations.
But I believe that there is a strong business case for CSR in that companies benefit in multiple ways by operating with a perspective that is broader and longer than their immediate, short-term profits. Taking responsibility for its impact on society means that a company should account for its actions.
CSR in a way identifies "socially relevant behaviour", the determination of those to whom the company is accountable for its social performance.
Under the requirement of the UK company law, social accounting to a limited extent is found in a Director's Report. In some countries, legal requirements for social accounting, auditing and reporting exist.
Business and commerce are not only to maximise returns for their shareholders but they have social responsibilities too. The business of leadership (be it corporate or otherwise ) is to change the world for the better.
The economy exists to serve human beings. So, all economic entities have an obligation to society. With corporate hypocrisy and insincerity, there is a demand worldwide for better governmental and international regulation and enforcement, rather than voluntary measures, to ensure that companies behave in a socially responsible manner.
On the concern that was expressed on the extent of CSR being undertaken by companies and the need for a comprehensive CSR policy in our country, the ministry of corporate affairs has agreed that the Bill may now include provisions to mandate the suggestion made by the Standing Committee of Finance.
It is a welcome step to bring CSR to the statute. This reminds me of Denmark that has a law on CSR. On December 16, 2008, the Danish Parliament adopted a Bill that made it mandatory for the largest Danish companies investors and state-owned companies to include information on CSR in their annual financial reports.
CSR is still voluntary in Denmark, but if a company has no policy on this, it must state its positioning on CSR in its annual financial report.
Companies are increasingly motivated to become more socially responsible because their most important stakeholders expect them to understand and address the social and community issues that are relevant to them.
Once N R Narayana Murthy of Infosys said, "CSR is really about ensuring that the company can grow on a sustainable basis, while ensuring fairness to all stakeholders."
This definition emphasises on a company's external relationships. Yet one should also focus on the internal aspect of CSR, in particular ethical behaviour, corporate governance and transparency.
In our country, CSR is often regarded as a piece of rhetoric intended to placate environmentalists and human  right campaigners. But companies should now begin to regard CSR as a normal facet of business.
A rules-based approach to CSR, as proposed in the Bill, has its advantages, but few would disagree that CSR ultimately depends on the personal integrity of the people who manage a company.
Investing at least 2 per cent of average net profits in CSR may be hard to quantify but all will agree that CSR is not a neutral topic. It is not an unjustified intrusion into corporate affairs.