ECLGS scheme to be extended till March 23
February 01, 2022 11:28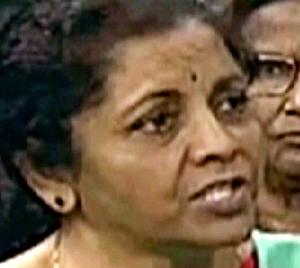 Among other announcements made by Finance Minister Sitharman in her Budget speech are:
Railways will develop new products for small farmers and MSMEs.
Contracts for multi-modal parks at 4 locations to be awarded next fiscal.
ECLGS scheme to be extended till March 2023 and guarantee cover expanded by Rs 50,000 to Rs 5 lakh cr.
A rationalised scheme to increase domestic oilseed production will be brought in to cut down imports.
2022-23 has been announced as International Year of Millets.
PM Gati Shakti for road transport masterplan to be finalised in 2022-23. PM Gati Shakti is driven by 7 engines: roads, railways, airports, ports, mass transport, waterways. logistics infra, and all 7 engines will pull forward the economy in unison supported by energy transmission, IT communication, bulk water and sewerage and social infra.
« Back to LIVE
TOP STORIES