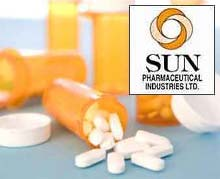 Sun Pharmaceutical Industries has settled a patent dispute with MedImmune, a unit of drug major Astra Zeneca, to dismiss an ongoing litigation in a US District Court. This was on patent rights of Ethyol (amifostine), a drug used to reduce toxicities associated with chemotherapy and radiation in head and neck cancers.
Under the agreement, MedImmune has granted Sun Pharma a licence to certain patents, permitting Sun Pharma to continue marketing its generic version of Ethyol in the US.
Sun Pharma had got US Food and Drug Administration approval for the drug in March 2008 and had launched the product 'at risk' in the US market. This followed a marketing application to market a generic version of amifostine for injection, challenging the patent. Ethyol has annual sales of approximately $80 million in the US.
Medimmune had filed a suit in the District Court of Maryland against Sun Pharma, following challenge to its patents. Sun Pharma, being the first-to-file an Abbreviated New Drug Application for generic Ethyol with a para IV certified patent challenge, has a 180-day marketing exclusivity in the US market.
Sun Pharma's product is being sold in the US by its marketing partner, Caraco Pharmaceutical Laboratories.
Ethyol is covered under three patents and the main two patents will expire in the US by July 31, 2012. The third patent has validity till December 8, 2017.