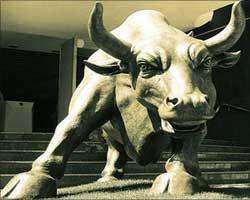 Constructing and managing a stock portfolio is hard. Just ask any professional fund manager most of whom have had a tough time since early 2008. So, what should retail investors keep in mind when it comes to their stock portfolio?
First of all, retail investors must recognize that they are competing against the pros. Therefore, you should not do this if you do not have the time or resources to match the research and analytics done by the pros.
Secondly, you must have an investing philosophy that guides you irrespective of the prevailing market conditions. Recognize whether you are a day trader, punting on every rumour that you come across, or if you are a value investor who buys and holds for at least a minimum of 4-5 years.

Are you trading on the fundamentals and operating performance of the companies, or are just following trends and the prevailing flavour of the month. If you stick to your investment philosophy then you will be disciplined to look at investment opportunities in a consistent way.
Thirdly, understand your risk profile. Are you risk averse? Or are you willing to take on extra risk in order to earn higher returns? Most retail investors ignore that high returns cannot be earned without exposing oneself to higher risk, and then get upset when they end up losing their money.

Does your risk profile match the stocks that you own in your portfolio - do you know why certain stocks are in your portfolio? Is it because your neighbour gave you a tip, or because you are confident that these stocks will help you to fulfill your financial goals based on your criteria?
Finally, what are you doing towards risk management? This is where the pros really stand out because they understand that managing a portfolio is all about risk management on a daily basis.

When the price moves higher or lower than your expectation, do you buy more or do you start selling? Do you recognize that your exposure to one sector or stock might have gone up or down a lot due to market price changes? What do you do in this situation? Doing nothing is not option.
iTrust Financial Advisors offers expert services in financial planning, income tax returns, home loans and mutual fund investment.