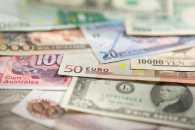 A newcomer to the business and finance sector can get numbed with the plethora of stocks, bonds, funds etc. along with its associated terms.
An average individual has to understand a mountain of information to make sound financial decisions.
In a bid to make things simpler, let's take a look at a bond which we most probably would run into while going through financial information - Foreign Currency Convertible Bond (FCCB).
What is a Foreign Currency Convertible Bond (FCCB)?
A Foreign Currency Convertible Bond (FCCB) is a type of convertible bond issued in a currency different than the issuer's domestic currency.

In other words, the money being raised by the issuing company is in the form of a foreign currency. It gives two options.
One is, to get the regular interest and principal and the other is to convert the bond in to equities. It is a hybrid between bond and stock.
How does it help companies?
Some companies, banks, governments, and other sovereign entities may decide to issue bonds in foreign currencies because:


It may appear to be more stable and predictable than their domestic currency.
It gives issuers the ability to access investment capital available in foreign markets.
Companies can use the process to break into foreign markets.
The bond acts like both a debt and equity instrument. Like bonds it makes regular coupon and principal payments, but these bonds also give the bondholder the option to convert the bond into stock.
It is a low cost debt as the interest rates given to FCC Bonds are normally 30-50 percent lower than the market rate because of its equity component.
Conversion of bonds into stocks takes place at a premium price to market price. Conversion price is fixed when the bond is issued. So, lower dilution of the company stocks.
How does it benefit an investor?
It's not just companies who are benefited with FCCB. Investors too enjoy its benefits. Here are some:
Safety of guaranteed payments on the bond
Can take advantage of any large price appreciation in the company's stock
Redeemable at maturity if not converted
Easily marketable as investors enjoys option of conversion in to equity if resulting to capital appreciation
Are there any disadvantages to the investors and companies?
Yes, like any financial instrument, FCCBs also have disadvantages. Some of these are:
The exchange risk is more in FCCBs as interest on bond would be payable in foreign currency. Thus companies with low debt equity ratios, large forex earnings potential only opted for FCCBs.
FCCBs means creation of more debt and a forex outgo in terms of interest which is in foreign exchange.
In case of convertible bond the interest rate is low (around 3 to 4 per cent) but there is exchange risk on interest as well as principal if the bonds are not converted in to equity.
If the stock price plummets, investors will not go for conversion but redemption. So, companies have to refinance to fulfill the redemption promise which can hit earnings.
It will remain as debt in the balance sheet until conversion.
How is taxation done on FCCBs?
Taxation is computed in the following way:
Until the conversion option is exercised, all the interest payments on the bonds, is subject to deduction of tax at source at the rate of 10 per cent.
Tax exercised on dividend on the converted portion of the bond is subject to deduction of tax at source at the rate of 10 per cent.
If Foreign Currency Convertible Bonds (FCCB ) is converted into shares it will not give rise to any capital gains liable to income-tax in India.
If Foreign Currency Convertible Bonds (FCCB) is transferred by a non-resident investor to another non-resident investor it shall not give rise to any capital gains liable to tax in India.