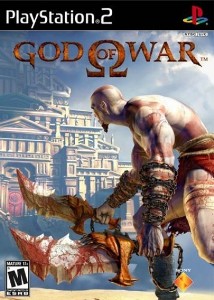 Gone are the days when the good old 'Snake' used to be the only game on mobile phones that people could turn to kill their boredom while travelling on a local train or waiting for a meeting.
The mobile gaming industry has taken rapid strides, and with the market growing faster than expected, it's no surprise that the consumer is getting access to a better and a broader game base.
Though most people prefer to play games which are free to download, the paid ones too are gaining popularity. These games can be downloaded for Rs 50-99.
The most popular mobile game categories are cricket and Bollywood, followed by action and strategy games. However, games like football and golf are catching on.
According to the Federation of Indian Chambers of Commerce and Industry and KPMG's media and entertainment report, the mobile gaming industry, which was estimated to be of Rs 140 crore (Rs 1.4 billion) in 2008, is expected to touch Rs 320 crore (Rs 3.2 billion) this year.
Experts believe that the gaming market stands to gain from increasing mobile penetration. Besides, the soon-to-be-available 3G technology will also give the industry a big push.
Data from Vital Analytics, a marketing research firm for the mobile space, reveal that in February-March 2009, there were a total of 105 million Indian consumers playing games on their mobile phones. Of this, 30 million played games on their cellphones almost daily. As per the data, downloading for free and purchasing games have a 2.25:1 ratio.
Business Standard contacted a couple of value-added service providers like Mauj, Hungama, Indiagames and found out which were their most popular games and why.
God of War (Hungama)
An extremely popular game as far as console games are concerned. The mobile version of the game is the top-most downloaded games at Hungama. 
People who have played it on console might find it difficult to play on their handsets, but still the graphics are pretty much the same. It's ideal for people whose phones have a wider screen. As of now, the game has seen 50,000 downloads. Price: Rs 99
Dangerous Grounds (Mauj Telecom)
A futuristic game which people might find tough to relate to, but it's great to play. It is set in the year 7007, where humans find themselves at the bottom of the food chain.
Cyborgs and genetically modified insects have formed an army that seems invincible and dominates the world.
Dean Calvin, a petty thief, finds himself in the midst of a civil war that will see only one race emerge as survivors. So, become Calvin (not the lovable comic character) and try to save the human race.
Apparently, gamers are trying hard to save the mankind with close to 9,000 downloads per month. Price: Rs 50
Super Cricket 08-09 (Mauj)
Among a host of cricket games that do the rounds, this one is arguably the best. One of the most detailed games, with features like 11 fully animated batting styles with replays and option to select your own stadium from over seven different continents.
It's as close as you can get to cricket and it's no surprise that the game tops the charts for Mauj. Super Cricket reports at least 15,000 downloads per month. Price: Rs 50
Russian Mafia (Hungama)
As the title suggests, it is one of the best single-shooter games and is fantastic to play.
The graphics are excellent and it's extremely addictive. With the choice of weapons ranging from knives to guns to grenades to uzis, you just go out there and kill the bad guys.
It's a complicated game ,but once you get the hang of it, navigation and using other features become relatively easier. It's meant for hardcore gamers and if you are one of those who find playing games on handsets a task, then it's better to avoid Russian Mafia.
Launched a few months ago, the game has seen more than 35,000 downloads. Price: Rs 99