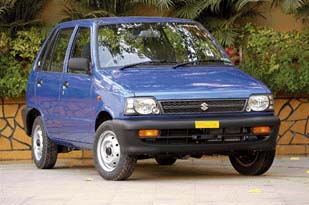 Eight automobile engineers from Detroit, the car capital of the US, will join Maruti Suzuki's operations in India in the next two months, as part of the start of the latter's plan to transform itself as the largest research and development centre for parent Suzuki outside Japan.
"These are engineers with tremendous capabilities in automobile research and engineering. They have specialisation in car design, styling and modeling, engine development and manufacturing, crash testing and hybrid technology," said I V Rao, managing executive officer (engineering) of Maruti Suzuki.
Rao was part of a senior delegation which visited Detroit in April this year to look at the engineers who were laid off following the bankruptcy filings by General Motors and Chrysler. Tata Motors was another domestic passenger vehicle manufacturer to visit Detroit.
The move to hire car engineers and designers from the US is, as mentioned, part of Maruti's bigger plan. On Friday, the company will inaugurate its newly-acquired 700-acre facility for R&D located in Manesar. This is part of the company's Rs 9,000 crore (Rs 90 billion) investment to be completed by 2010. Maruti, currently, employs around 700 employees for its R&D initiatives and hopes to scale it up to 1,000 by 2010.
Most of these fresh recruits leaving the US to join Maruti in India, according to Rao, are engineers of Indian origin. "All the eight engineers have experience in working for GM, Ford and Chrysler. Six of these engineers are Indians who are desirous of leaving the US to work in India. The rest are from places like the UK."
The company said all will be based at the middle management level. Some would be taken on a contractual basis, while the others would be full time hires.
The move to tap advanced automobile markets like the US for top engineering talent by Maruti Suzuki, follows the company's new confidence in designing and manufacturing cars for global markets. In 2008, the company launched its fifth world strategic model, the A-Star, whose designing was largely done at Maruti's facilities in India. Next, came the commissioning of the Euro-V compliant KB series engine facility at Gurgaon. Other credits come from being the second company in the world to comply with stiff recyclable norms which are incorporated in the manufacture of the A-Star model.
Rao said the key reason for hiring talent from overseas markets was not only to increase the headcount of skilled R&D talent, but also to use them to train local engineers who are fresh on the job. Last year, the company spent Rs 9.5 crore (Rs 95 million) on training employees across all levels.