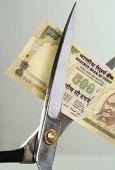 With the economic downturn impacting deal flows, salaries of top private equity professionals have taken a hit as most of the firms froze pay hikes and held back bonuses this year, experts say.
According to experts in the private equity space in the country, top PE professionals, who draw huge eight-digit salaries at the top levels, have suffered a cut back in their remuneration.
"Between 2008 and 2009, most PE funds have frozen increases in gross salaries, reduced the pay packages for new joinees and bonuses have not been paid," recruitment firm focusing on PE and other financial services, Emploi Globale Consulting chairperson and MD Shalini Sethi told PTI.
"Performance benchmarks for professionals have been focused upon in a significantly higher manner in the year," Sethi added.
Another expert, who tracks the private equity space, said salaries of senior PE professionals had definitely taken a hit due to the fall in deal flows as the bonuses given to them are based on deals and exits from an investment.
"PE funds have always paid well to performers based on exits, this will continue ... Fixed CTC are also based on new funds being raised but this has not happened at the same pace, hence PE and venture capital funds will not see raises in salary next year," Sethi said.
As per global consultancy Grant Thornton, in the first seven months of 2009 there were 114 PE deals with an announced value of $4.89 billion against 214 deals worth $7.58 billion in the corresponding period in 2008.
The PE deals announced during the calendar year 2008 stood were worth $10.59 billion.
Deloitte National leader Financial Advisory Practice Avinash Gupta believes that PE professionals in India have been better off than their peers in other countries in terms of compensation.
"Salaries of PE professionals in India have not been much impacted by the drop in deal volumes in the country. However, in the longer term if the situation does not improve salaries and compensation structures may take a hit," Gupta said.
About the volume of PE deals this year, he said that it is unlikely to decline from the current level but is expected to remain at last year's level.