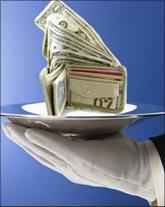 Months after dismissing State Bank of India's special loan scheme as a gimmick, mortgage player Housing Development Finance Corporation has decided to follow the country's largest bank.
As part of "its regular festive offer", HDFC said all new home loan applications filed till the end of January could avail of its dual-rate offer, under which the interest rate would be 8.25 per cent up to March 31, 2012. Subsequently, it would levy the applicable floating rate. At least a part of the disbursement has to take place before March 2012.
Earlier this year, SBI had launched a scheme which froze rates at 8 per cent during the first year. For loans up to Rs 50 lakh (Rs 5 million), the rate in second and third years is 8.5 per cent.
For loans above Rs 50 lakh, the rate in second and third years is 9 per cent. The scheme, which was to end in November, has now been extended till March 2010.
After SBI's offer, a host of banks such as Punjab National Bank and Axis Bank had launched fixed-cum-floating rate home loan schemes.
HDFC chairman Deepak Parekh had, however, criticised the SBI offer and said the bank was "not trying to get any new money or loans in the housing finance market but only trying to get existing customers". Subsequently, in a letter to shareholders, he said the differential rate could result in a subprime-like crisis.
When asked over the phone this evening, Parekh refused comment. HDFC vice chairman and Managing Director Keki Mistry said: "It is a reflection of the cost of funds, which is lower at the one-year end and higher in the long term."
HDFC joint MD Renu Sud Karnad said, "There is ample liquidity in the system. The banking system continues to park around Rs 100,000 crore (Rs 1,000 billlion) with RBI (Reserve Bank of India) through the reverse repo. We have been able to bring down our costs due to improved operational efficiency and good quality portfolio. Based on the current marginal cost of borrowing, a special festive offer is being made to new customers."
The press release said the housing shortage in the country was huge and hence there was scope for everyone to grow.