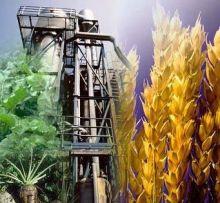 Every month the stock markets wait with bated breath to hear the IIP numbers. These numbers decide the market movement. But what is IIP? What is its relationship to the stock markets? Let us understand more about IIP.
IIP, the key tracker of industrial production
IIP or the index of industrial production is the number denoting the condition of industrial production during a certain period. These figures are calculated in reference to the figures that existed in the past. Currently the base used for calculating IIP is 1993-1994.
Importance of IIP
As IIP shows the status of industrial activity, you can find out if the industrial activity has increased, decreased or remained same. Today it is important because with the news of recession hovering over the horizon, better IIP figures indicate increase in industrial production. It makes investors and stock markets become more optimistic.
Its relation with stock markets
The optimism amongst the stock markets and investors translates into the markets going up. This is because the markets expect the companies' performance to increase. This ultimately leads to the growth in the country's GDP. It implies improvement in country's economy, thus making it an attractive investment destination to foreign investors.
Computation of IIP
The first time IIP used the year 1937 as its reference point. It contained only 15 products. Since then, the criteria for the base year as well as the number of products have been revamped 7 times.
Currently, IIP uses 1993-94 as the reference year and includes items whose gross value of output is at least Rs 80 crores and Rs 20 crores at gross value added level. The products included are the ones used on consistent basis and can comprise of small scale sector as well as unorganized production sector.
They are segregated into 3 sections: manufacturing, mining and electricity. They are also classified on the basis of usage: capital goods, basic goods, non-basic goods, consumer durables and consumer non-durables.
The numbers for IIP are released within 6 weeks after the end of the month. This data is collated from 15 different agencies like Department of Industrial Policy and Promotion, Indian Bureau of Mines, Central Statistical Organisation and Central Electricity Authority. But at times, the entire data may not be easily available.
Hence some estimates are done to generate provisional data, which is then used to calculate provisional index. Once the actual data is available, this index is updated subsequently.
Though IIP does indicate the condition of the country's economy, it should not be taken as the sole basis for investment. This is because some sectors may show higher performance as compared to others. This was evident in the recent past when realty sector showed higher performance, pharma sector lagged behind.
 So you need to check the reason behind the increase/decrease in IIP figures before investing.