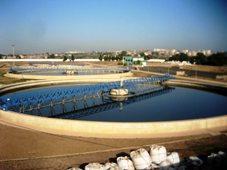 India's first multinational in water treatment business VA Tech WABAG said on Friday it will aggressively pursue global acquisitions to grow faster and has the capability to muster over Rs 2,000 crore (Rs 20 billion) for the purpose.
"With this kind of resource base we can acquire a major firm in the business... possibly the fourth or fifth largest player. . . We have asked our bankers to pursue such prospects," VA Tech WABAG managing director Rajiv Mittal told PTI.
"We are looking for buyout that will give us new technology, or it should open for us new geographies. These are the two criteria," Mittal added.
He said the company has hired Rothschild and Merrill Lynch as investment bankers for acquisitions.
VA Tech WABAG has German and Austrian roots, but its Indian operations were bought over by a set of professionals with the backing of ICICI Venture. Besides India, the company has presence in Europe, Africa and West Asia.
"We are the fifth largest player in water business globally. By 2015, we will be number three company globally," Mittal said.
On the sources of funding for the acquisition, Mittal, who is the single largest equity holder in the Rs 1,100 crore (Rs 11 billion) revenue company, said, "We are a debt free company and are now sitting on a cash pile of Rs 300-350 crore (Rs 3-3.5 billion). . . Add to this the profits during the current fiscal and other resources that we can leverage from. . ."
Mittal said WABAG, which is technology-driven and holds around 100 patents, has RoI (Return on Investment) of around 25-30 per cent and a net profit of 5-7 per cent.
He said the company, which is primarily focussed on treatment of drinking water and waste water, derives almost half of its revenue from overseas markets.
Mittal said WABAG is looking at expanding operations mainly in the emerging markets as the major growth in the segments it plays in comes from these countries.
He said the company is looking at increasing its footprint through global acquisitions mainly in these markets, and ruled out any near term buyouts in India.