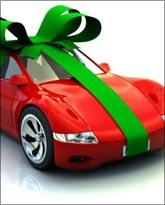 Bharti AXA General Insurance has introduced four new add-on covers under its motor insurance portfolio, which will be available with the company's existing product -- SmartDrive Private Car Policy.
The company has launched Hospital Cash, Medical Expenses, Ambulance Charges Cover and Depreciation Cover.
According to company officials, some of the products are first-of-its kind in the Indian industry with features offering customers protection, not only from damage or loss of their vehicle, but also offering extended protection to the family in case of accidents and injury.
"Motor, by itself, is a large market and our focus as a company is motor insurance. The new add-on covers like hospital cash and medical expenses are unique and not offered by others. Our covers do not end at vehicle theft or damage but extend to the inhabitants of the vehicles in case of accidents. Besides, we give the full value of depreciation to the insured in case of replacement of vehicle parts, arising out of accident to the insured vehicle," said Amarnath Ananthanarayanan, CEO, Bharti Bharti AXA General Insurance.
The company is currently present at over 80 locations across the country. The company has tie ups with over 4,000 network hospitals and over 1,000 garages.
"We plan to expand our outlets beyond 100 locations in Tier II and Tier III cities by the end of this fiscal, besides adding 500 hospital cashless services and taking the number of motor garages to 2,000," Ananthanarayanan added.
The company is a joint venture between Bharti Enterprises, and AXA and has a 74 per cent stake from Bharti and 26 per cent stake of the AXA Group.