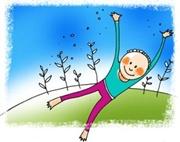 Mithuna is a single working parent with a 10 year old daughter. She is in a crucial phase where she has to wisely plan her finances for the future. She needs to plan for the important milestones in her daughter's life, which include higher education abroad, and a grand wedding.
So, how should she draw the financial map? What are the various options before her and the benefits? Read on.
Know the objective
The foremost thing that Mithuna should do is know her objective. Her objective will be to secure enough finances for her daughter's higher education and marriage!
But she also needs to plan for the risks in such a way that her daughter's dreams would not be affected even if anything untoward happened to her at any time.
Hence, Mithuna's first priority should be opting for a life insurance that should also cover for her daughter's secure future.
Choosing the right life insurance cover
Mithuna has to choose from the following three options:
The traditional term insurance;
Unit-linked insurance plan or ULIP, and
The various children policy offered by insurance companies.
To begin with, Mithuna must not even consider the various 'child plans' that are supposedly 'tailor-made' for parents of young children. The reason is simple: these child plans offer only the same benefits as any other insurance plan but the premiums are higher. Why pay a higher cost when the same benefits could be obtained at a lower cost by buying life insurance and investment products separately?
With the children's policy out of contention, Mithuna now has two options left: term policy and ULIPs. The biggest benefit of a simple term policy would be the low price for life insurance. This effectively means that the money saved on premium could be used for other investment purposes.
ULIPs on the other hand would give Mithuna both insurance cover and returns on investment. However, the premium could be higher as ULIPs usually split the premium into two parts with one part used to provide insurance cover while the other part used to invest in debts, equities or a combination of everything.
So if Mithuna is looking for pure life insurance policy, term insurance will be the best option as it offers a pure, risk-only cover for her life. However, the drawback with term policy is that Mithuna will not get anything back if she survives the term period. But she could opt for a variant of term plan called term insurance plan with return of premiums (ROP) that would give her all the premiums at tax-free status even if she survives the term period.
Investment options for higher education and marriage
The next step for Mithuna should be to decide on the amount that would be required for her daughter's higher education and marriage. Mithuna could use two techniques to decide on the right amount to be invested each month: one, her current savings potential and two, decide on the amount required for her daughter's higher education and marriage and calculate backwards to find out how much to invest every month. This should also be based on the time horizon for these milestones.
For Mithuna, the higher education for her daughter is just 8 years away and marriage some 15 years away. Hence Mithuna should invest in such a way that the investments give maximum returns over these time horizons.
For her daughter's higher education abroad Mithuna could look into loan scholarships from educational institutions, and bank education loans that are offered at 11-13 percent interest rate. However, for bank education loans Mithuna must ensure that she has investments in fixed deposits, or National Savings Certificates or insurance policy or property as banks require collateral for these loans.
Investment options
Once the amount to be invested every month is decided, Mithuna can look into the various avenues of investment.
Equity investment is one such investment option that could give good returns over a long time considering the fact that the BSE Sensex has begun to recover from the global volatility in economies.
Another best option for Mithuna would be to put her money into equities through a systematic investment plan (SIP) in mutual funds. ULIPs too invest in equities but there are very high upfront charges that could make a dent into your actual investments. And returns too are higher when it comes to mutual funds.
Mithuna could also invest into direct equity, but this would mean having a good understanding of stock market investing.
Which mutual fund and when to withdraw?
Mithuna could invest in regular diversified equity oriented funds rather than the children-specific schemes! In other words, she should stick to a disciplined way of investing through SIP route. She should evaluate the fund annually and probably change the fund every 4 or 5 years.
Mithuna should withdraw the money invested in mutual funds two years before her daughter's higher education or marriage and park it in safer assets. She could then use it to withdraw for her daughter's higher education and marriage as and when the situation demands.
Invest in gold
Investing in gold is another option as Mithuna would any way need gold jewellery for her daughter's marriage. However, instead of buying jewellery Mithuna should buy gold coins or better still buy units of gold exchange traded funds (ETF).
So the key for Mithuna is to start early on investments. Her first priority should be opting for a term insurance policy that would ensure her daughter's dreams are realised despite her death. Regarding investments, Mithuna should first decide on the right amount for her daughter's higher education and marriage expenses based on two things: her savings potential and the actual requirement.
Mithuna can go for investments in regular diversified equity oriented funds, SIP in mutual funds, and withdraw the money to park it in safer assets just two years before her first goal of higher education for her daughter. She could invest in gold exchange traded funds for her gold needs during her daughter's marriage.