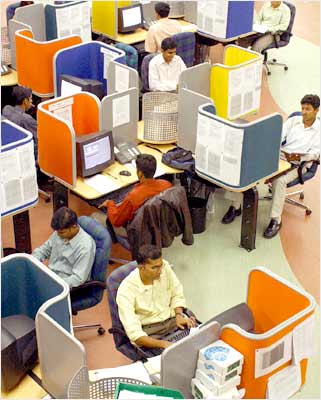 About 29,533 candidates who got registered at the state district employment exchanges are not likely to get jobs because of computer errors, caused by the staff at these exchanges, and usage of outdated technology, according to the Comptroller and Auditor General of India.
During a review conducted on the computerisation of these exchanges, Shankar Narayan, principal accountant general -- Tamil Nadu and Puducherry, CAGI, said since the system was not Y2K-complaint, 3,245 dates falling between the year 2000 and 2008 entered in 'dd/mm/yy' format got stored as the dates between 1900 and 1908.
This resulted in consideration of 348 candidates as senior-most, aged over 100, by the system during the selection process.
Manual intervention was resorted to for removing such candidates, before forwarding the same to the respective employers. However, manual intervention also resulted in errors.
The candidature of 3,555 of the 190,670 re-registrations carried out during 2007 lapsed prematurely due to non-updation of due date for next renewal.
The CAGI stated that one of the reasons for the errors was the exchange employees did not have proper training.
It also pointed out that outdated software were being used, which lacked in control and security features.