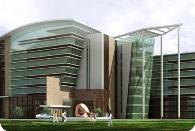 With the US economy showing a positive annual growth rate of 3.3 per cent, the Indian IT industry - which gets over 50 per cent of its revenue from the US - is heaving a sigh of relief.
IT companies, while announcing their results for the quarter ended September 30, had signalled that a recovery was in the offing. All the major players either met their guidance or beat market expectations.
The icing on the cake is that IT spending is also expected to increase. Research and advisory firm Gartner predicts that the year 2010 could well see growth for the IT industry with IT spending forecast to total $3.3 trillion, a 3.3 per cent increase from 2009.
However, "while the industry, will return to growth in 2010, the market will not recover to 2008 revenue levels before 2012. 2010 is about balancing the focus on cost, risk and growth. For more than 50 per cent of CIOs, the IT budget will be 0 per cent or less in growth terms. It will slowly improve only in 2011," cautions Peter Sondergaard, senior vice-president at Gartner and global head of research.
"There is an improvement in the economic situation and our guidance reflects that. Similarly, we do see an upbeat economic prospect in general. One is getting the sense of a positive outlook, quite different from the sense that we were getting a few quarters back. We do see activity at the customer end to close deals," says Suresh Vaswani, joint CEO, Wipro Technologies.
India's third-largest IT company Wipro, gave a guidance of 2.5-4.5 per cent increase in revenues from IT services for the October-December quarter, which is quite aggressive. "This is certainly based on the funnel and the deals we have in the past two quarters. After all, it's what we have done in the last six months that determines the guidance," adds Vaswani.
Som Mittal, President of Nasscom, concurs: "I think growth for us will be ahead of the economic recovery, as firms will need technology to drive that economic recovery. It was predicted that the economy will see a turn around this time. However, how soon does this translate into IT spends is a bit early to predict. I think corporations are already in discussion and looking at business transformation processes and new ways of leveraging technology. In terms of the Indian IT growth, the first half has been flat but, for the next two quarters, we think the growth will be around 4-7 per cent," he adds.
India's largest IT firm TCS saw its US revenue contribution in Q2 sequentially increasing to 58.4 per cent from 56.9 per cent. Similarly, for Infosys, North America grew by 4.8 per cent sequentially in Q2 whereas, in Q1, it marginally grew by 0.2 per cent and was flat in constant currency.
Vinu Kartha, MD and partner, Tholons, feels that while the positive numbers of growth from the US will only mean an uptick from here onwards, the actual picture on deal flows will be clearer after the first quarter of 2010.