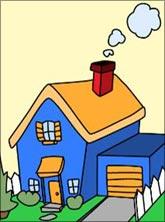 Investing requires discipline. One cannot blindly invest money without knowing what one is getting into.
Investing into real estate is no different. Here is a checklist that you should use when evaluating your property investment.
1. Desirability of the location: This is the single most important criterion to value real estate.
2. Reputation of the builder and quality of construction: Properties by some developers are worth a lot more than others because of quality. Don't always go for the lower price because there could be huge execution risk with less reputed builders.
3. Payment terms: Time-linked or construction-linked payment plan, and cash versus cheque component. This will affect your cash flow in other aspects of your personal finances.
4. Project approvals and licenses: This might affect your ability to get a home loan if project approvals have not come through yet.
5. Contractual guarantees: For assured return schemes get a written guarantee from the builder and post-dated cheques in your name. Understand the delivery date of your project.
6. Demand and supply: Over or under-supply will affect both the capital appreciation potential and the rental yield you might expect.
7. Floor space index and carpet area: Local rules on the built up area and the available square footage (carpet area) might reduce the usable area. Recognise that what you pay for might not be what you get.