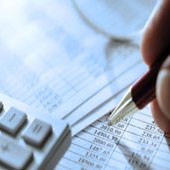 Are you always at a loss while planning your finances?
Are you aware of the investment options available in the market? How best can you plan your finances?
What are the crieria for evaluating an investment option? Are mutual funds profitable investment options? When and how should one buy mutual funds?
In an hour-long chat on Wednesday, financial planning expert Sailesh Multani offered some valuable tips. Here is the transcript:
Ajit asked, I would like to invest through SIP in equity diversified fund for 15 to 20 years a sum of Rs 5000 monthly , which fund to start with and how ?
Sailesh answers,  at 2009-11-04 13:00:05Hi Ajit, you can consider investing in funds like HDFC top 200 and DSP BR Top 100. These are large cap funds and have a well established track record over the long term and good to start with. As for investing, you can directly approach AMC or you can take the help of a mutual fund advisor.
---
gaurav asked, What are the Benefits of Investing in Mutual Funds rather than Direct Equity Market?
Sailesh answers, There are many benefits. One, for an investor its difficult to select a stock to invest. by investing in mutual fund you transfer this responsibilty to the fund manager. Two, this risk gets diversified in case of mutual fund. Three, with even a small investment amount you get an opportunity to diversify your investment across stocks and sectors even if you are invested in one fund.
---
AMIT asked, I AM WORKING IN PUBLIC LTD CO,I HAVE rS.50000/- IN MY HAND. WHERE SHOULD I INVEST?
Sailesh answers, For this first you have to set a goal or objective that you want to achieve by making investments.Setting the goal/objective is the first step for making investments. Then you have to select investment avenues which could help you achieve your goals. The investment avenues should be in line with your risk profile. If you want to invest in equities, then well managed diversified equity funds will be the best option to start with.
---
anand asked, Hi Sailesh, I would like to create a corpus of 2 crores towards retirement. I am 30 years old and plan to retire by 60. I have started investing in HDFC Growth through a sip of 4000 pm, and DSL tiger @ 1000 pm. I plan to stay invested for 25 years. Please advice if this will help me in achieving my financial goal. Thank you
Sailesh answers, Hi Anand, I think your portfolio lacks diversification and is highly skewed towards equities. While at your age its fine to have higher exposure to equities it is also important to diversify your portfolio across asset classes such as debt, gold among others.
---
RKS asked, how to start investment with 10000/-pm
Sailesh answers, It will depend on what you want from your investments. if you are a risk taking investor you can start by investing in well managed diversified equity fund. But it should be well understood that because of their sheer linkage with stock markets they are high risk high return investment avenues. If you dont want to take risk, then you can stick to traditional products like FDs, till the time you have risk appetite to invest in equities.
---
dkg asked, I have invested sip in relience,but last one year stoped.Should I start again ???
Sailesh answers, Now that will depend on your investment plan. It is also important for me understand from you why you stopped your SIP. If you want to know that whether you should invest now or not then the answer is yes you can consider investing now. Having said that for making investment in equity oriented fund you should have an investment horizon of not less than 3 years.
---
littlemoney asked, Hello Sailesh, I can Invest 10K per month. Risk level could be medium. Let me know the various options
Sailesh answers, Hi, You can have a mix of well managed large cap and balanced funds in your portfolio. If needed you can allocate a smaller portion of your investible amount in a well established mid cap fund to give it a required booster. Also add to your portfolio assured return schemes such as FDs to provide for diversification.
---
raj67 asked, what is best saving instrument to tackle inflation having rss 1 lac to invest
Sailesh answers, Traditionally gold is considered to be a hedge against inflation. If you want to invest for the purpose of hedging inflation then you can consider investing in gold. For investing in gold you can consider investing in Gold Exchange Traded Funds.
---
anand 20 asked, hi this is anand i want to invest some Rs.30000 in mutual fund but i m not sure where to invest can u please guide me on this....
Sailesh answers, Hi Anand, i have given the name of some funds earlier in this chat. you can consider those funds for making investment. If you have any specific goal to achieve by making investment then please provide me the details of the same.
---
VS asked, Good Morning Sir, can you tell me how to earn money daily in the stock market?
Sailesh answers, Hi VS. I think i am not the right person to suggest you this. I believe that investing in stock markets is a long term game and that is what i advice to my clients. For you also my advice is the same.
---
Ajay asked, I have Rs.50000/- I can spare this money for 10 years. What is the best return I can get. I can take high risk.
Sailesh answers, Hi Ajay, Its impossible to predict what returns you will get on your investments 10 years from now, especially if its market linked. However, if invested in well managed diversified equity fund, one can expect a return of around 15% per annum over a period of 5 years.
---
rama asked, Hi i want to know where to invest for my 2 years daughter. pls give options so that it will have long term benefit
Sailesh answers, Hi rama. Planning for your child's future is not a one off exercise. For this you have to make a proper plan that will comprise of various investment avenues such as equities, debt gold among others. The idea will be to develop a portfolio that is capable of meeting the set goals/objectives. Again, its not a one time exercise and requires review on a regular basis. you can mail me the details at info@personalfn.com that will help me to analyse your case.
---
kyuan asked, hi sailesh, is there any possibility for gold to loose its value like sensex falls. i have invested 20% percent of my portfolio in gold. please advice.
Sailesh answers, Hi Kyuan. there are different sets of parameters that guide the price of gold. Investments in gold is ideally for a long term. At PersonalFN, we recommend 5%-10% of allocation in gold at all times.
---
join asked, hi i have invested Rs.60000 during diwali in share market, present value is 51k. Should i stay invested in share market. time is not a constraint.i thought of gaining around 25%in a year but immediate fall of around 15% is giving me tension. thank you
Sailesh answers, Hi, You should have not invested in the equity markets at the first place. Its a high risk high return game, and above all, not at all for a short term investor. Have an investment horizon of atleast 3 years if you want to continue investing in equity markets. Also, then there will be no need to take tension.
---
NISH asked, which ELSS funds would you suggest is good for investing plux tax benefits in the current market situation.I already have invested in HDFC taxsaver apart from this which is good
Sailesh answers, You can consider investing in Fidelity Tax Advantage and Franklin India Tax Shield.
---
rajeshrkmodi asked,  mirae asset china advantage fund- what is the outlook? should i invest in SIP?
Sailesh answers, Why you want to invest in this fund? its a new fund and does not have a track record as well. Also do you have an Indian portfolio in place?
---
krish asked, Hello sir, I am 40 year old & working in a well paid job. Recently my family members sold an ancestral property for which I got my share of Rs. 20 lakhs. As of now, I don't have any use of this money & I want to invest it for my son's higher education. I will need the money after period of 10 years. Please advise good investment option & strategy for this. Thanks.
Sailesh answers, Hi Krish. Since you are sure as to what you want to achieve with your investment the first step is over. The next step involves selecting the right investment avenues which will help you achieve the goal. you should ideally have a mix of equities, debt, gold, and assured returns schemes in the portfolio. I reccomend you to take the help of a qualified financial planner who will help you with the plan.
---
Naveen asked, Hi, can you suggest alternative to PPF, which yields better interest rate than 8% p.a
Sailesh answers, PPF offers assured returns. So if you are looking for safety and returns then its difficult to find an alternative to this. If you want higher returns then you have to compromise on risk parameter.
---
Bhau123 asked, Bhausaheb sir, I want to invest in Gold Mutual Fund , could you suggest best 5 Mutual fund, & Which option has to select
Sailesh answers, The best way to invest in gold is by investing in Gold ETFs. You can consider investing in Quantum Gold Fund.
---
Sailesh says, 
Thank you all for participating in the chat. If you have any further queries, you can mail them to me at info@personalfn.com