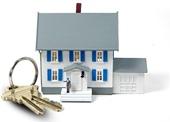 When it comes to the process of making a property investment and exiting from it, there are a few things that you must keep in mind.
Transaction costs: When you buy or sell property, there are many transaction costs associated with these activities. You might have to pay a brokerage fee to the intermediary.
If you have made a gain on the sale, there will also likely be a resulting capital gains tax liability. You will also face some expenses related to the stamp duty at the time of the transfer and registration costs of the property. All these costs can add a material amount to the purchase or sale price of your investment.
Liquidity: Unlike stocks that you can sell readily and convert into money in the hand within a couple of days, buying and selling property takes time. Your ability to convert your investment into cash in hand is quite restricted. It is not uncommon for deals to take up to one year, and still fall through at the last minute.
So if you feel that you can sell your property to pay for your child's education abroad once he/she gets admission, you might be in for a shock. To have easy access to this money, you might be better off putting it into a financial asset that you can access at a short notice (e.g., fixed deposit or liquid fund).
Cash: Property investments are not always the cleanest when it comes to cash versus cheque component of paying for deals. Unlike mutual funds where KYC (know your client) norms require that the investment be made in cheque and the PAN card details be shared, real estate investments can have a huge cash component to them. This might not suit everyone.